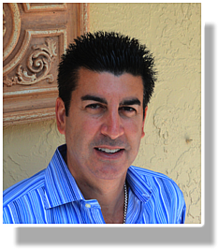 Miami, FL (PRWEB) May 06, 2011
Expert sports handicapper Scott Matthews and his successful sports handicapping service, SM Picks, are pleased to announce the launch of a new way for sports betting fans to get winning sports picks.
The Scott Matthews Handicapping Podcast Show will help sports fans navigate the NBA Playoffs and Baseball season three times a week, Mondays, Wednesdays and Saturdays, using Scott's 20 years of experience as a professional sports-handicapper.
And this Saturday, May 7, at 1 pm ET (10 am PT), Scott will be broadcasting live from the Bellagio Hotel and Casino in Las Vegas – just in time for the Kentucky Derby, an evening of NBA Playoff action, and the WBO Welterweight title fight between Shane Mosley and Manny Pacquiao at the MGM Grand, which Scott will be attending. (Click Here to Listen to the Podcast Show Live)
Saturday's podcast will feature special guest Dr G, SM Pick's resident horse racing expert, who will share his insight on that afternoon's Derby. A world renowned horse racing handicapper, Dr. G recently went 3-for-4 on pre-Derby stakes races.
Tune in to Scott's podcast Saturday to find out who Scott and Dr. G like in this year's race and why. Will one of the favorites, Dialed In or Uncle Mo at the time of this press release Uncle Mo has been scratched, who will cross the finish line at Churchill Downs first? Or will one of the many qualified longshots come through?
As always, Scott will be taking questions from bettors during the podcast. To ask Scott or Dr. G a question, contact him at info(at)smpicks(dot)com or at Scott's twitter account at smsportspicks.
All listeners will receive three days of Scott's Matthews VIP NBA Playoffs Selections absolutely free – normally a $399 value – just by registering at SM Picks.
Scott Matthews' podcast can also be heard every Monday and Wednesday at 3 pm ET. Scott provides invaluable advice to sports fans on the events of the day, discusses games and events with special guests, and takes questions from listeners via email and twitter.
Scott is also an expert NBA Handicapper and will provide insight into upcoming NBA Playoff matchups, as well as recapping previous games.
And there is always much more covered on Scott's podcasts, including MLB Baseball, the NFL and its current labor issues, the NHL Playoffs, NASCAR, Golf, Boxing and more.
Scott has been in the sports handicapping business for more than 20 years, and the information he impacts on his listeners and clients is unparalleled in the industry. Scott takes great pride in helping sports betting fans make successful picks, and has built a solid reputation with his sound advice.
"SM Picks has many long term clients that have been with us for years," says Scott. "We are not a here today, gone tomorrow company. We are in this for the long term success of our clients."
For more information, please contact info(at)smpicks(dot)com
Scott Matthews - CEO
1-888-691-0070
###