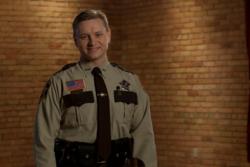 We are honored to be able to thank all law enforcement officers for their dedication and sacrifice during National Police Week.
Minneapolis, MN (PRWEB) May 12, 2011
The Rasmussen College School of Justice Studies will honor fallen peace officers and those who continue to serve during National Police Week beginning May 15 and ending May 21 with programs, events, and fundraisers across its many communities.
National Police Week dates back to 1962 when President John F. Kennedy designated May 15 as Peace Officers Memorial Day and the week that follows as National Police Week. During this week, thousands of police officers flock to the nation's capital to honor fallen soldiers while others pay their respects locally. Several educational events, community activities and fundraisers will be held across the 21 Rasmussen College campus locations in Minnesota, Illinois, Florida, North Dakota, and Wisconsin in honor of those who made the ultimate sacrifice and to pay tribute to those who continue to serve.
"Every day thousands of officers put on their badge and their uniform, leaving their families and putting their lives on the line to protect people they don't even know. Some of them never come home. We are honored to be able to thank all law enforcement officers for their dedication and sacrifice during National Police Week," Rasmussen College School of Justice Studies Director Matthew Petz said. "As a former police officer and husband of a cop, I understand the immense sacrifice that goes into law enforcement. This week is an opportunity for those of us at Rasmussen College to show our appreciation for all that they do."
At its Fort Myers, Florida college campus of Rasmussen College, Master Patrol Officer Matthew Besheer, who was assigned to the FBI NYPD Joint Terrorist Task Force to hunt for suspected 9/11 terrorists, will speak on May 26. In Minnesota, Officer Chad Sanow, who survived a gunshot to the chest, will receive a plaque and speak to students at the Mankato campus on May 17, and police officers and their families are invited to attend a barbeque, hosted by the Eagan campus on May 19. Also, the Green Bay, Wisconsin campus has invited Deputy Sheriff Trevor Bilgo of the Brown County Sheriff's Department to present on police dogs with his K9 partner on May 17, after a moment of silence is observed.
These events are open to the public, and community members are encouraged to come and show their support for their local peace officers.
The School of Justice Studies at Rasmussen College features a criminal justice degree with specializations in law enforcement, corrections, homeland security, and psychology. There are also associate's degrees in human services, paralegal, and law enforcement in many locations and online.
To read this press release in its entirety and others like it, please visit http://www.rasmussen.edu/press-release/2011-05-06/rasmussen-honors-fallen-officers/.
ABOUT RASMUSSEN COLLEGE:
Founded in 1900, Rasmussen College is a premier provider of educational experiences, dedicated to the growth and development of its students, employees, and the communities it serves. Accredited by the Higher Learning Commission, Rasmussen College offers Bachelor's and Associate's degrees in fields with the greatest occupation opportunities to more than 15,000 students both online and through its network of 21 campuses. By partnering with leading universities, Rasmussen offers opportunities to students beyond the Bachelor's level. The Rasmussen Partner Network gives students the opportunity to earn Master's and Doctoral degrees completely online, at their own convenience, from prominent universities around the country. To learn more about Rasmussen College, please visit Rasmussen.edu.
# # #