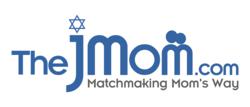 I trust my mother's recommendations, her life experience and knowing she has my best interest at heart.
-- Danielle Weisberg
Co-Founder, TheJMom.com
Chicago, IL (PRWEB) May 06, 2011
Mothers have been setting up their children for centuries and now with the Internet making more matches possible, The Jmom.com (R) , currently a free website with no sign-up fees for Jewish mothers to arrange dates and potential long term relationships for their children, offers a free $50 Visa gift card to its members with three new registrants on TheJMom. Starting today in honor of Mothers Day through May 31, 2011, mothers, grandmothers or aunts are invited to register. TheJMom.com members may also paste the link on their Facebook wall to receive the $50 card.
Brad Weisberg, 30, who launched The JMom.com with his sister Danielle, 27, got the idea during a visit to his childhood home in Louisville, KY when his mother asked if she could look at his online dating profile. Hesitant at first, he let her look through his online dating site and sure enough his mom thought she had found some good matches. As a real estate professional and entrepreneur, Weisberg was too busy to weed through descriptions and photographs and realized he could rely on his mother to be his modern day matchmaker.
Because the international Jewish community is serious about strengthening Jewry to sustain population growth, U.S.-based TheJMom.com was launched recently in Canada and will soon expand into Israel, says Weisberg, who is particularly proud of the fact that the site is free now for all members on a trial basis, and doesn't have odious sign-up fees. "Many Jewish singles would like to have a large database of fellow singles, but the costs are prohibitive," he says.
While the Weisberg siblings identify with Conservative and Reform Judaism, they believe the Jewish community in the U.S. and abroad could be strengthened in numbers and spirit through a universal Web-based system of Jewish mothers networking with each other. And while Brad and his sister are single now, both imagine Jewish spouses someday. With the rate of interfaith marriage among American Jews now at roughly 50 percent the Weisbergs are simply making it easier to find Jewish partners.
"TheJMom is helping to safeguard the future of Jewish life by promoting Jewish relationships," says Robin Siegal, 55, a psychotherapist and relationship coach based in Los Angeles who has led marriage workshops at American Jewish University. "From a purely socio-demographic perspective, Jewish mothers hold one of the keys. And as a mother of three, I want Jewish grandchildren," says Siegel.
TheJMom.com has been featured on TMZ television with Harvey Levin, in the Chicago Sun Times, USA Today, Huffington Post, and Oprah Winfrey Network's (OWN) Gayle King Show. Company founders expect to go public at some time in the future.
"Many Jewish singles live on the margin of Jewish life and identity, and too busy to weed through photos, descriptions and sometimes, deception," says co-founder Danielle Weisberg. "But mothers on TheJMom.com website are able to read between the lines and look for qualities for their children that may last in the long run. I trust my mother's recommendations, her life experience and knowing she has my best interest at heart."
About TheJMom.Com (R): Founded in 2010, TheJMom.com is headquartered in Chicago, IL, and is dedicated to strengthening Jewish relationships between single adults and seeks to ensure the future of Jewish identity and affiliation. With a thousand active members and growing every day, its mission is to proactively promote Jewish relationships and dating, and to raise the profile of Jewish mothers everywhere.
SOURCE: THEJMOM.COM
For more information and to register to receive $50 Visa Gift Card Visit http://thejmom.com/
Interviews Available Upon Request.
# # #