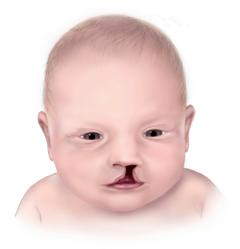 Women who take Topamax during pregnancy are 21-times more likely to give birth to a child with cleft lip or other birth defects.
Austin, TX (PRWEB) May 10, 2011
The law firm of Hissey Kientz, LLP wishes to announce the launch of its new website, Topamax Lawsuit Help (http://www.topamaxlawsuithelp.com/). The site will serve as a resource for women or their families who gave birth to a child with birth defects caused by the migraine and seizure drug Topamax.
In March 2011, the Food and Drug Administration warned that the use of Topamax during the first trimester of pregnancy can dramatically increase the risk of certain birth defects for children whose mothers took the drug. According to data cited by the FDA, Topamax users were 21 times more likely to give birth to a child with a cleft lip or cleft palate—known together as oral cleft defects.
Based on this information, the FDA upgraded Topamax to its Pregnancy Category D, meaning that it has been shown in studies to increase the risk of birth defects. So far, the agency has not announced plans to issue a Topamax recall.
In addition to the risk of oral cleft defects caused by the drug, Topamax may increase the risk of other serious birth defects. According to the FDA's Adverse Event Report database, women who use Topamax during pregnancy may be more likely to give birth to a child with spina bifida, persistent pulmonary hypertension of the newborn (PPHN), hypospadias or other genital malformations, limb malformations, heart and lung defects, craniofacial defects or neural tube defects.
Topamax was approved by the FDA in 1996 for the treatment of seizures caused by epilepsy. In 2004, the agency also approved Topamax to treat migraine headaches.
In April 2010, the manufacturers of Topamax pled guilty to promoting the drug to treat conditions such as bipolar disorder, weight loss and alcohol dependency, according to the U.S. Department of Justice [District of Massachusetts, No. 03-11445-WGY and No. 04-11886-WGY]. The companies agree to pay $81 million in fines for this illegal off-label promotion, which included hiring physicians to travel with drug representatives and talk with doctors about prescribing Topamax for conditions which it was not approved to treat by the FDA.
If you or a loved one used Topamax during pregnancy and gave birth to a child with cleft lip, cleft palate or other birth defects, you may be eligible to file a lawsuit. For a free legal consultation, contact the lawyers at Hissey Kientz, LLP by calling toll-free at 1-866-275-4454 or by emailing info(at)hkllp(dot)com.
About Hissey Kientz, LLP
Hissey Kientz, LLP (http://www.hkllp.com/) represents patients who gave birth to a child with oral cleft defects or other birth defects caused by Topamax or Topiramate, as well as those who have suffered side effects from a recalled DePuy hip replacement, victims of mesothelioma and other asbestos-related diseases, antidepressant birth defects linked to Zoloft, Paxil, Prozac, Lexapro, Celexa, Effexor, Xanax or Wellbutrin, Depakote, Avandia, Yaz and Yasmin birth control pills, as well as other defective drugs and medical devices. To learn more about the law firm and other drug cases, visit us online or call toll-free at (866) 275-4454.
###