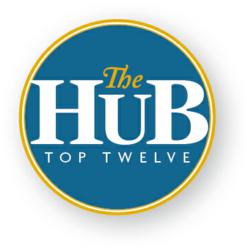 As one of the most influential rankings in the industry, The Hub Top 12 seeks to identify organizations that take a long-term, strategic approach to shopper marketing.
Norwalk, CT (PRWEB) May 11, 2011
The Hub Magazine has released the results of its annual shopper marketing survey, and Marketing Drive is pleased to announce it has made the list for the fourth year in a row.
As one of the most influential industry rankings, the survey seeks to identify organizations that take a long-term, strategic approach to shopper marketing by investing in the capabilities and resources the industry deems necessary for shopper marketing success.
This year's survey, a collaboration between The University of Tennessee, Reveries.com and The Hub Magazine, was distributed nationally to both agencies and brand marketers for their participation.
"It's a privilege to be recognized amongst leaders in the industry – the finest agencies and brand marketers dedicated to the discipline of shopper marketing," said Randi Moore, VP Shopper Marketing, Marketing Drive. "Shopper Marketing is one of the cornerstones of our business, and we invest in it heavily in terms of personnel and client education, proprietary research and the necessary infrastructure and tools to develop and deliver effective, results-driven programs for our clients."
"Given today's time and financial pressures, the ability to create programs and communications which seamlessly engage the shopper along their path to purchase can make the difference in whether a brand succeeds or not," shared Randi.
The Hub Top 12 has recognized the leaders in Shopper Marketing based solely on the judgment of their peers. Criteria for evaluation included: Understanding of Shopper Motivation (why, where and how consumers shop), Strategic Planning (strategic approach by retailer), Creative Relevancy (program alignment with brand and retailer objectives), Creative Innovation (new and compelling ways to connect with the shopper), Execution (on budget; on time), Growth Culture (adaptive and progressive; on top of trends), Results Oriented, and Digital Capabilities.
About Marketing Drive
Marketing Drive (marketingdrive.com) is a leading promotional marketing agency driven to generate ideas that create BRAND demand with consumers, shoppers, and retailers – the vital difference in today's increasingly commoditized marketplace. Marketing Drive is proud to partner with such notable clients as: The Dannon Company; Novartis Consumer Health; Pernod Ricard; Procter & Gamble; ExxonMobil; Welch's; Dunkin' Donuts and Philips. Specialties include: Consumer Promotion, Shopper Marketing. Marketing Drive is a member of RiverNorth.
About RiverNorth
RiverNorth (rivernorthgroup.com) breaks the "holding company model." It is not a financial or bureaucracy-driven organization, rather at its heart beats the spirit of entrepreneurialism. RiverNorth is a privately-held network of complementary agencies, each rich in expertise and ability within their respective marketing disciplines. While specialists in their industries, all RiverNorth agencies share the same values: passionate, bold, determined, inventive, and entrepreneurial. Marketing Drive (marketingdrive.com), Legacy Marketing Partners (legacymp.com) and Premium Surge Promotions (premium-surge.com) form the nucleus of this specialist, collaborative and ever-expanding Group. Individually brilliant, collectively outstanding, RiverNorth agencies are changing the way brands go to market and how consumers shop.
###