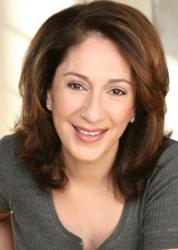 Bloomington, MN (PRWEB) May 07, 2011
The International Leadership Institute (ILI) of Minneapolis has selected Nazie Eftekhari, founder and CEO of HealthEZ and founder and volunteer for the Foundation for the Children of Iran, as the recipient of the 2011 International Immigrant Achievement Citizen Award. Eftekhari will be honored at a celebration event on Tuesday, May 10, 2011 at the Minneapolis Club.
Eftekhari, a well-known and highly respected healthcare expert and visionary, is being honored with this long-standing award not only for her achievements in business, but also for the establishment of the Foundation for the Children of Iran (FCI). FCI is a non-profit founded by Eftekhari in 1991 which arranges for the provision of health care services to Iranian children or children of Iranian origin.
"Nazie is an amazing woman and professional," said Diane Thomas, who nominated Eftekhari for the award. "She is committed to the welfare of others, and unselfishly donates her time and resources to help these children acquire the medical care they need."
Throughout her business career, Eftekhari has developed ways for employers to provide innovative health plans for their employees, including a simplified, online medical payment process that benefits both members and healthcare providers. Through FCI, she has reached back to her homeland to provide care for Iranian children, an effort which helps ensure a better future and more respectful relations between different peoples of the world.
Eftekhari is a board member of the Nonviolent Initiative for Democracy, Inc. (NID) and the Public Affairs Alliance of Iranian Americans, Inc. (PAAIA). She also serves on the Board of Visitors of the University of Minnesota Medical School and the Board of Overseers of the University of Minnesota Carlson School of Management. She is a member of the Speaker's Cabinet Leadership Circle, and serves as a volunteer for the Iran Democratic Union (IDU). A graduate of the London School of Economics, she holds master's degrees in International Relations from the University of Southern California (UK) and in Health Care Administration from the University of Minnesota.
The Twin Cities International Citizen Awards, founded in 1992, recognize individuals and corporations in our community whose work has contributed significantly to international understanding, cooperation, friendship and development.
International Leadership Institute, a Minnesota-based non-profit founded in 1994, provides civic education programs and technical assistance to build bridges toward sustainable outcomes for people, businesses and government. The ILI hosts several programs in Kenya, Tanzania, Sudan, Norway, Ethiopia, Morocco, Uganda, Rwanda, Malawi, Nigeria, South Africa, Zimbabwe, Jamaica, Brazil, and Minnesota. For 17 years the ILI has given professionals opportunities to use their expertise in an international setting either in Minnesota or out of the country.
Founded in 1991, the Foundation for the Children of Iran (FCI) helps arrange life-altering treatment for Iranian children. Using a worldwide network of volunteers, including world-renowned doctors willing to work on a pro-bono basis as well as incredibly generous donors, FCI provides services to as many children as possible who would otherwise face death or diminished quality of life. Visit http://www.childrenofiran.org for more information.
Part of a family-owned healthcare company founded in 1982, HealthEZ is a state-of-the-art, high-tech, high-touch benefit administrator offering innovative services and solutions to their clients, with a focus on prevention, service, education and innovation. Visit http://www.healthez.com for more information.
###