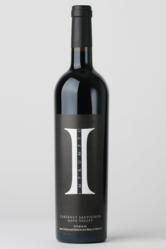 This is a very exciting acquisition for us...We are thrilled to be able to bring Impromptu to a marketplace we know will appreciate it.
Westerville, OH (PRWEB) May 08, 2011
A chance meeting in Napa Valley last September between the proprietors of a Central Ohio wine shop and industry-leading winemaker Sandi Belcher has resulted in a new market presence for Arns Winery, a 1,000-case, estate producer in St. Helena.
While on a research trip to Napa Valley California last fall, the owners of Vino 100 Polaris in Westerville, Liz and Don Avera, happened upon the Arns winery. It was here that they met Sandi Belcher and learned of Belcher's new, multi-vintage Estate Cabernet that she was developing. Together with distributor Solera Imports, the Averas have brought this wine to Ohio, under the registered label name "Impromptu."
"This is a very exciting acquisition for us" explains Liz Avera, owner of Vino 100 Polaris. "Sandi Belcher is a real force in the wine industry even though Arns remains relatively obscure. They are a well-kept secret because of their limited production and distribution, only about 1,000 cases a year. But it is the outstanding quality of those wines that make her a real standout. We are thrilled to be able to bring Impromptu to a marketplace we know will appreciate it."
A U.C. Davis graduate in chemistry and agriculture, Sandi Belcher has spent 35+ years growing grapes and making wine. Her resume includes the U.C. Davis Oakville Experimental Station, Heitz Cellars, Chateau Montelena, and Long Vineyards, and she now consults for clients from California, Australia, Thailand, and China. The latter served Belcher's Arns Estate Cabernet at the 2008 Olympics in Beijing. Belcher and partner John Arns (founder/owner of a vineyard management company) launched Arns Winery in the mid 1980's, and released their first Estate Cabernet Sauvignon (200 cases) in 1992. Prior to that, Arns had sold some of its Cabernet grapes to Randy Dunn, and previously, to Martin Ray, Burgess Cellars, Ballentine, Spring Mountain Vineyard, and Merryvale.
Impromptu is 100% Cabernet Sauvignon, blended from 4 single vintages ('05, '06, '07, and '08) of Arns Estate Cabernet. The grapes were organically farmed, (average vine age: 25–35 years), and grown at 800' elevation, just below Howell Mountain in St. Helena. Each vintage lot was aged separately in new French oak barrels, then combined February 1, 2010 into a small tank. Belcher crafted the blend according to the same rigorous standards as her Estate wine. Bottling and labeling were done by hand in December 2010.
Belcher's notes describe the wine as having "flavors of dark chocolate, Italian cherries, mint, cocoa, mulberries, anise and raspberries." She also expects Impromptu to age for 12–15 years (if stored properly). Because of its high tannin levels and compact aromatics, the wine should be decanted 8-10 hours before drinking.
Considering its age worthiness, pedigree ($75 per bottle for each vintage of Arns Estate Cabernet) and labor-intensive production, this wine is priced extremely competitively at $45 per bottle. "We wanted to make a great Estate Grown Cabernet that was unique and different from our single vintages." Belcher says It was a long, yet fun project that resulted in a wine we are both excited and proud of."
Impromptu is now available at Vino 100 Polaris. To learn more, visit http://www.impromptuwine.info
About Vino 100 Polaris
Although part of the Vino 100 franchise, the store is independently owned and operated by Liz and Don Avera. It is located at 522 Polaris Parkway, on the northwest corner of Polaris and Cleveland Avenue, in Westerville. For additional information, please visit http://www.vino100polaris.com
###