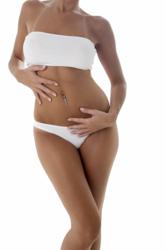 Beverly Hills, CA (PRWEB) May 08, 2011
Natural Techniques Are Winning the Popularity Contest
Cosmetic surgery, though always popular, has seen a recent rise in the number of patients seeking cosmetic procedures. More and more people are heading to their doctors to discuss what new techniques and trends in the field of plastic surgery may benefit them best. For those wishing to augment their breasts, whether it be to increase or decrease them in size, or lift and reshape them, the natural methods used by Dr. Berger at the Rejuvalife Institute are wildly popular, and for good reason.
Rejuvalife Can Change Your Life
As seen at their website, natural forms of cosmetic augmentation and enhancement have a long list of benefits. It is safer to undergo natural procedures because most of the time general anesthesia is not required. By using a "fat transfer" process, Beverly Hills cosmetic surgeon Dr. Berger will harvest fat cells in other areas of the body where fat is more predominant (such as the abdomen or buttocks), and naturally transfer these cells to the breasts. This enlarges their shape with no implant or invasive surgery necessary.
Many Reasons To Go Natural
The benefits of a natural procedure like the Fat Transfer technique are endless, with just some of the positive aspects including:
No need for general anesthesia
Use of patients' own fat and stem cells (natural process, no implant)
Ability to enhances breast volume, size and shape
Produces long lasting results
Consider This
If a cosmetic surgery patient is looking to change or augment the size, shape, and feel of their breasts, it is critical to consider a natural approach for your own safety. With faster recovery times and less invasive methods, Dr. Berger's techniques for natural breast augmentation are some of the safest, most cutting-edge procedures today. Results are fast with natural procedures, too, meaning the patient will be able to enjoy their natural new breasts within days- not months.
About the Doctor
Dr. Berger is a revolutionary leading the way in natural cosmetic surgery procedures, and he and his team are proud of the results that their natural breast augmentation techniques produce. Patients travel from around the world to benefit from the natural and safe ways that the Rejuvalife Institute is using to enhance and augment the breast area. By visiting the Rejuvalife website visitors can learn more about the specific natural breast augmentation procedures being done at Rejuvalife.
###