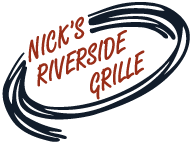 We've always been a proud family business… but over these past few weeks, our 'family' has managed to get so much bigger!
Washington, DC (PRWEB) May 07, 2011
Just in time for a beautiful Mother's Day weekend, Nick's Riverside Grille has opened its patio for food, fun and beverage. "Less than three weeks after the devastating Georgetown flood, we're back in business," says owner Nick Cibel.
Cibel continued, "It was a herculean task, with hundreds of our employees chipping in to the effort. It's been an around-the-clock undertaking… but this reopening couldn't have been accomplished without the generous and cheerful cooperation of the ABC Board and the city's Health Department. Throughout the city, we've encountered only supportive good wishes. And we've been accommodated – and this renovation has been expedited – to an extraordinary degree."
Cibel had most concern for his loyal and hard-working employees of twenty years about earning an income while clean up and construction was under way. "We had many generous restaurant owners who have provided temporary jobs, along with scores of customers who have expressed their concerns and efforts to help us get through this unfortunate time - that kind of response has been enormously helpful. We are so thankful. We've always been a proud family business… but over these past few weeks, our 'family' has managed to get so much bigger!"
Nick's Riverside Grille, Tony and Joe's, and Cabanas were badly damaged nearly three weeks ago when between ten and twelve feet of water flooded the three popular Georgetown restaurants at the Washington Harbour. All three restaurants are still undergoing extensive renovation.
Over the past few weeks, the family of restaurants has heard from thousands of well-wishers on Facebook, Twitter and yes, even from some very disappointed customers who had held Easter reservations. Cibel says all reservation holders have been personally contacted about the flood, and that he has fulfilled his promise to ensure customers will encounter a live voice when they call to make reservations for Mother's Day.
For more information, please call 202-329-6601, and follow the reconstruction efforts and further developments on Facebook and Twitter or visit http://www.dcseafood.com.
Best Bark Media is a client-centered marketing media company powered by decades of experience and well-established networks.
Media Contact: Janice Ockershausen, Best Bark Media 1200 29th Street NW, Suite B-100 Washington, DC 20007. 202-342-0002. BestBarkMedia.com
# # #