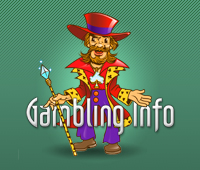 "If you must play, decide upon three things at the start: the rules of the game, the stakes, and the quitting time."
(PRWEB) May 08, 2011
Gamblinginfo.com offers you the most comprehensive data about gambling and it is one of the oldest sites on the subject. In addition to this, it offers all-inclusive assistance about everything that one would prefer to know about stocks, gambling information, industrial news, Singapore, Macau and Las Vegas guide, and a gambling forum.
Gamblinginfo.com provides a lot of variety in the games offered. Some of these games include Keno, Baccarat, Poker, Blackjack, Craps, Slots, Casino war, Roulette, Red Dog and many more. The origin of gambling is however not in the US, but most of these games were hosted in America and they have their origin in several foreign settings.
Gamblinginfo.com is the biggest database of casinos throughout the world including Las Vegas, Macau, Singapore and Australia. The key aspects in operating a casino successfully is to have qualified and skilled people to execute the task. The croupier should attend training sessions that are for about a month or two. There are casino hosts who answer your queries and do everything to ensure their special customers feel delighted and welcomed.
The site offers all the detailed information like how to play the different games and how to progress in it step by step. In addition to this, there are forums and discussion boards where one can actively get involved and share, discuss or ask queries and get solutions immediately.
Gamblinginfo.com welcomes all to the gambling world and hope you enjoy infinite hours of good luck, gambling fun and more importantly higher success. So, soon visit the world's largest catalog of casinos including Singapore, Australia and Macau and derive fun and entertainment that you must have never thought of while playing these games.
# # #