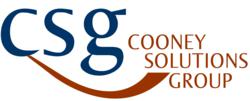 (PRWEB) May 09, 2011
CSG was launched in 2010 by a team of industry experts who have developed and led call centers for numerous world-class organizations. In its first year of operation, CSG landed contracts with several Fortune 500 companies seeking new ways to enhance the customer experience.
Tim Handren, the former COO of USAA and current President of CSG, sees the insurance industry as a great vertical for expansion. "Our expertise in this space and our experience balancing world-class customer service with operational efficiency allows us to provide unique partnership opportunities for insurance companies."
What differentiates CSG from the competition is its "micro" call center strategy, says Tim Montgomery, CSG's CEO. The unique strategy provides the ability to quickly establish call centers in areas with a high density of veterans and gives job priority to them and their families. "We are in initial discussions with several major insurance companies who want to work with CSG to create jobs for the veteran community."
CSG's Chairman – General Bill Cooney, (USAF Ret) -- recently announced the establishment of a CSG supported Foundation, which is focused on giving back to Veterans and their families. "As one of the only government certified Veteran Owned Small Business Call Center Outsourcers, we have made a commitment to support those who have served our country by providing jobs and resources to veterans and their families," says Cooney.
To help support their new client and veteran strategy, CSG is adding a second San Antonio facility that can accommodate an additional 300 employees. "Based on the corporate partnerships we've established, we're planning on quickly creating even more new jobs for San Antonio," says Handren. Information on current job openings can be found by visiting http://www.CSGcareers.com.
About Cooney Solutions Group, LLC: CSG is a certified veteran-owned small business. Founded by some of the most experienced and respected experts in customer service and contact center management, CSG offers affordable, world-class outsourcing solutions to organizations committed to delivering high-quality customer experiences. CSG is supported by a team of recognized experts in the areas of network utilization, operational efficiency and culture development. This "dream team" has served as advisors to some of the world's most recognized and celebrated customer care organizations. In addition to contact center outsourcing, CSG's services include project consulting, start-up assistance, executive coaching and temporary leadership replacement.
For more information, please visit http://www.cooneysolutionsgroup.com.
# # #