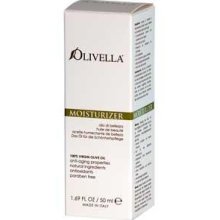 Chatsworth, CA (PRWEB) May 09, 2011
Cleopatra's Choice, launched in 2005, is a retailer of skin care and beauty products that delivers unique cosmetics from various unique world regions has partnered with 3 new luxury beauty brands that will add to their customer's experience. These brands include the 100% olive oil concept called Olivella Skin Care, a professional hair tools line called Herstyler and an all organic skin care line called Gratiae. Together these lines add to the variety of unique skin care and beauty products available to Cleopatra's Choice customers.
Customers have come to appreciate the ability to shop by the region of the world where the unique products are produced. For example a customer can click on the "Japan" region in the navigation and shop all skin care and cosmetics products from Japan such as a charcoal soap called Nippon Kodo, or an all natural line of rice skin care called Komenuka Bijin.
In May the company has added a unique skin care line made on the olive oil farms of Italy called Olivella. Olivella is formulated with 100% Italian Virgin olive oil and uses only one hundred percent natural ingredients (the key one being olive oil). The company decided to partner with Cleopatra's Choice in offering the products to United States customers because they believe that Cleopatra's Choice provides superior customer service and value to it's customers. Samples for Olivella are also available for trial when a customer can select up to three free samples when they check out online.
While the retailer has traditionally focused on skin care products, many requests had been coming in from customers asking for some effective hair tools such as flat irons and hair strengtheners. After much thorough research Cleopatra chose the Herstyler brand of hair tools and hair care products, to feature as their exclusive hair tools brand. Herstyler invests heavily into research and development of their high end products and therefore produces products that are easy to use, highly effective and long lasting. Some of the more popular Herstyler tools are the Forever Flat Iron and the 3P Hair Curler. The Hair Serum, which can be used with out without a flat iron is also a highly coveted item.
On the natural and organic side of things, Cleopatra's Choice has introduced Gratiae which is a unique brand in that it's a high end brand made with expensive and exclusive ingredients, which is rare for a certified organic skin care product. Gratiae is made with a seaweed which is indigenous to the shores of the Mediterranean sea. Instead of regular water which is used as the main ingredient in most cosmetic brands Gratiae uses mineral spring water from a legendary thermal mineral spring near the sea of Galilee called Gratiea. This mineral water, combined with the high nutrient and vitamin contents of the seaweed, as well as other certified organic ingredients such aloe vera, jojoba oil and other combined with a scientific approach to formula development make Gratiea one of the rare organic skin care brands that are highly effective and improving the appearance of skin.
# # #