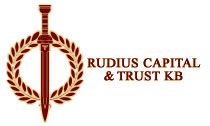 Along with success comes a reputation for wisdom. -
Euripides
New York, NY (PRWEB) May 09, 2011
Rudius Capital & Trust (RCT) continues to expand its capabilities in providing its clients with world class services. S.W.I.F.T. (Society for Worldwide Interbank Telecommunication) has issued RCT the BIC of RUCTSES1.
RCT provides management services in the areas of trust and fiduciary services, asset management and capital investment relating to private placements and project development.
Through its association with S.W.I.F.T. and the related services S.W.I.F.T. provides, among other things, RCT would be able to assist clients with various support services relating to:
-Funds Management
-Corporate Actions
-Custody and Asset Servicing
-PreTrade & Trade Services
-Confirmations & Verifications
RCT is regulated by European authorities according to law 62:2009 which is the Anti Money Laundering and Terrorist Finance Prevention Act and is registered accordingly.
For further information, contact Rudius Capital & Trust KB.
# # #