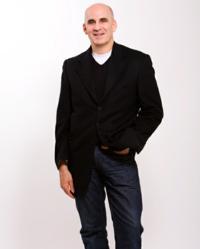 With eLearning expanding in the social media arena, Ted Rubin's expertise is a special treat we're excited to give our valued Lectora customers
Cincinnati, OH (PRWEB) May 09, 2011
Ted Rubin, leading social media strategist, will close the 2011 Lectora User Conference with his unique insights on building valuable relationships through social media. Rubin's highly anticipated presentation, "Return on Relationship: A Key to Success in Social Media" will round out a week full of valuable eLearning information, techniques, and training at the 2011 Lectora User Conference on May 12, 2011.
"With eLearning expanding in the social media arena, Ted Rubin's expertise is a special treat we're excited to give our valued Lectora customers. In addition to all of the other great presentations and events happening here at the 2011 Lectora User Conference, Ted's closing speech is sure to end the conference on a very high note," says Peter Bray, Chief Marketing Officer at Trivantis Corporation.
Ted Rubin currently serves as Chief Social Marketing Officer at Collective Bias, a shopper media company focused on the intersection of conversational media and retail interaction. Rubin coined the term "ROR: Return on Relationship," a concept he believes is the key to creating millions of engaged social media followers, many of whom are advocates for a brand.
As the #1 most followed Chief Marketing Officer, Rubin is known for his active use of Twitter, with over 50,000 followers and has one of the deepest networks of any marketer in the social arena. Rubin also established over 100,000 Twitter followers for OpenSky, where he recently served as Chief Social Marketing Officer.
The 2011 Lectora User Conference, May 10-12, provides a place to learn, exchange ideas, ask questions, and network with other users of Lectora, award-winning eLearning authoring tool. Internationally recognized Elliott Masie and Northern Kentucky University Chief Information Officer, Tim Ferguson, also provide their innovative Keynote presentations for the future of eLearning.
About Trivantis Corporation
Trivantis Corporation produces Lectora, the world's leading e-Learning software, used by most Global 2000 companies. Lectora is sold in over 70 countries and is offered in six languages. Trivantis Corporation also develops CourseMill learning management system and provides Custom Development Services. Headquartered in Cincinnati, Ohio, Trivantis Corporation also has offices in Boca Raton, Paris, London and Beijing. Website: http://www.Trivantis.com. Trivantis, Lectora and CourseMill are trademarks of Trivantis Corporation.
Facebook: facebook.com/Trivantis
Twitter: twitter.com/lectora
RSS: feeds.feedburner.com/TrivantisBlogs
###