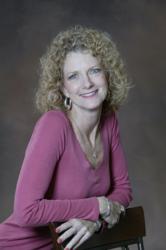 Southfield, MI (PRWEB) May 09, 2011
Secure-24 Inc., an SAP hosting partner and SAP provider of cloud services, announced the addition of Ellen Baldwin as Western Regional Sales Director focused on SAP Hosting, Cloud & Application Support Service.
Ms. Baldwin will be located in Secure-24's Western Regional office based in California's Silicon Valley. She will be responsible for identifying new opportunities and establishing client-SAP partner relationships to support Secure-24's business in the region.
Ellen will be among the Secure-24 SAP Services team on hand at SAPPHIRE NOW in booth 2445 on May 15 - 18, 2011 at the Orange County Convention Center in Orlando. The company encourages visitors to meet Ms. Baldwin and learn about the company's single-source support for the lifecycle of SAP solutions.
As an SAP-certified cloud and hosting provider, Secure-24 provides a full service technical offering in support of SAP applications and an agile infrastructure model for companies moving SAP to the cloud. Highly skilled teams of SAP experts combine innovative technology, proven methodology and demonstrated successes in hosting, management, upgrades, migrations and support engagements to deliver business solutions that reduced risk and maximized ROI.
"Ellen is an excellent addition to our team. She brings considerable industry experience and an in-depth knowledge of SAP. In her approach, she focuses on helping customers to accelerate operational excellence and to realize maximum value from their SAP investments. We look forward to new partnerships and growth through her leadership," said George Surface, Vice President SAP Services.
Ms. Baldwin has over 20 years of experience as a senior account executive developing strategic client and business partner relationships. She has specialized in sourcing clients' needs for hosting and application management support services. She also has overseen the deployment and ongoing management of business-critical applications, including SAP ECC."
Prior to joining Secure-24, Ms. Baldwin held positions with technology companies, including AT&T, NaviSite, ACS Application Management Services, and BlueStar Solutions. Born and raised in Louisville, Kentucky, Ellen is a Graduate of San Jose State.
"I'm proud to bring my experience to Secure-24. We share a commitment to excellence and a passionate focus on meeting our customers' business objectives and providing innovative ways to help them be successful. There are so many opportunities ahead of us," said Ms. Baldwin.
About Secure-24, Inc. (http://www.secure-24.com)
As an SAP Hosting Partner and SAP Cloud Provider, Secure-24 provides agile, high-performance computing environments and a full service technical offering in support of the lifecycle of SAP applications.
Recognized by SAP as 2010 Pinnacle Award Outsourcing Partner of the Year finalist, Secure-24 operates, manages, and maintains complex SAP landscapes for firms that operate globally. A flexible approach delivers predictable costs and custom solutions that scale as business objectives and application requirements evolve. Services cover every phase of planning, implementation, operation, maintenance, support, and ongoing IT landscape optimization. Secure-24's technical excellence and deep competency in enterprise application hosting and private cloud computing is supported and recognized by strong partnerships with industry leaders like SAP, VMware, Cisco and EMC
Secure-24's is committed to providing robust, strategic and transformative technologies that help its customers to be innovative and competitive.
SAP and all SAP logos are trademarks or registered trademarks of SAP AG in Germany and in several other countries. All other product and service names mentioned are the trademarks of their respective companies.
###