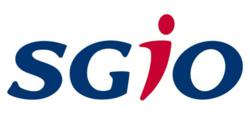 SGIO survey reveals almost half of Australian brides-to-be do not have sufficient insurance cover to wear their engagement ring
(PRWEB) May 11, 2011
Following the excitement of the Royal Wedding, a new SGIO survey reveals almost half of Australian brides-to-be do not have sufficient insurance cover to wear their engagement ring outside the home*.
According to SGIO Home Insurance claims data, rings were some of the most popular items with WA thieves in the last financial year**.
SGIO Home Insurance spokesperson Mariana Cidade said people often forget to adjust their insurance after major lifestyle changes like marriages, despite many of these events bringing in significant additional assets.
'Our survey revealed that 44% of brides-to-be nation-wide did not have cover for their engagement ring outside the home, and a further 16% weren't sure whether or not they were covered.'
'Weddings are also wonderful occasions for friends and family to lavish the happy couple with gifts. Fortunately more than half of respondents increased their sum insured to cover their engagement gifts or are planning to, with only a quarter deciding not to increase their contents cover to include gifts.'
To avoid the risk of being underinsured in the event of a claim, SGIO recommends the following tips for brides-to-be:

Add portable contents cover to home contents insurance for expensive items taken out of the home, like engagement or wedding rings;
Check your sum insured to ensure all your belongings are covered – don't forget your engagement and wedding gifts and even your wedding dress!
Add up the replacement value of your belongings. There are websites and apps that can help, such as the Home Contents Calculator from nrma.com.au (sgio.com.au/home-insurance/calculators.shtml) and the Valuables Vault iPhone app, available from the App Store;
Take photos of valuable items and keep proof of purchase receipts to make replacement easier.
Based on a survey of 500 engaged Australian women by Pure Profile Research in April 2011
** Sourced from SGIO claims data from financial year 09/10
This is general advice only so before making any decisions, make sure you consider your own circumstances and the Product Disclosure Statement available from SGIO.
SGIO is a leading insurance provider, offering Car Insurance, Home Insurance, Motorcycle Insurance, Travel Insurance, Business Insurance, Boat Insurance, Health Insurance and Caravan Insurance in Western Australia.