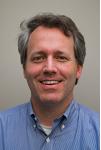 Seattle, WA (PRWEB) May 10, 2011
Meteor Solutions, provider of the leading social audience marketing suite, today announced that CEO and co-founder Ben Straley will join a workshop at School of WOM, the leading educational conference on word of mouth marketing. School of WOM, put on by the Word of Mouth Marketing Association (WOMMA), will take place May 9-11 in Chicago, and will feature dozens of hands-on sessions from top social marketers.
Key Facts:

Straley will join leading advertising and media executives to deliver an educational session entitled: "In Pursuit of the Elusive Influencer: How to Assess Whether Influencer Marketing is Viable for your Brand". The workshop takes place Tuesday, May 10th from 2:30-4:00pm.
During the workshop, speakers will present actionable strategies marketers can use to identify and engage key influencers, as well as proven best practices for turning these fans into active brand advocates who directly boost sales.
Workshop participants will address questions about whether influencer marketing is just a passing fad, or an integral part of marketing programs in the future. They'll share case studies from brands that have successfully connected with influencers to increase ROI. Lastly, they'll discuss tools and techniques needed to measure the effectiveness of influencer marketing programs.
Supporting Resources:
About Meteor Solutions
About School of WOM
Follow Meteor Solutions on Twitter
About Meteor Solutions:
Meteor Solutions' Social Audience Marketing Suite (SAMS) enables brands to identify and activate their own influencers and biggest fans in real-time. Meteor's technology platform is powered by the company's patent-pending Tag &Trace™ engine, which tracks content as it is passed-along and identifies the social audience that the shared content reaches. Using the Meteor Social Audience Marketing suite, brands can reach social audiences with relevant content and targeted advertising; activate influencers to share this content across their social graph in exchange for special rewards; and measure and optimize campaign performance with best-of-breed analytics. Meteor Solutions' customers include a growing number of the world's leading global brands and agencies including Microsoft, AT&T, MTV Networks, Wunderman, MEC, Hill Holiday, Razorfish and others. Meteor Solutions is a privately held company based in Seattle, Washington.
###