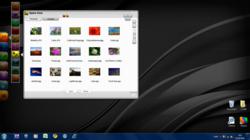 (PRWEB) May 09, 2011
Dutch-based software company TGFH has today launched a free cloud and desktop application aimed at revolutionising the way in which computer users organise, share and back-up their files, pictures, music and video.
Called LifeSort, the system consists of an easy-to-manage tool sidebar, containing folders into which files can be dropped for sorting, storing and sharing. These folders come categorised, can be customised and even locked for added security. Users can then elect to share the content with others, such as family and friends. Lifesort will even manage your web favourites and update them for browsing offline.
LifeSort is the first application to integrate a variety of services, that are currently offered separately by various parties. It is available as a free download from http://www.lifesort.com with 2GB of free storage. Beyond this, users will be able to upgrade their storage capacity according to need. Upgrades start at $3.99/month.
"The LifeSort system will allow people to organise their files and web links into the full drag and drop sidebar. It is more than just a new file management system. LifeSort provides a way to finally manage the overflow of information and simplifies the way people get organised while keeping an overview on what is shared or uploaded to the online account," says Robin Knijn, CEO of TGFH. "LifeSort really is the next generation file management system."
According to research group IDC, customers will continue to invest strongly in various forms of online storage services and IDC forecasts this market to pass the $3 billion mark by 2012, with a compound annual growth rate greater than 29%.
Note for Editors.
Today the company launches the Windows-based version. iPad and iPhone versions are due early June. The client version should be available for Mac OS users by August.
About The Guys from Here b.v.
TGFH was founded in The Netherlands with the aim of developing technology systems and tools to simplify and improve productivity for individuals and business organisations. The company has received €1.1 m in private funding.
For more information contact:
Gary Jones
Marcom PR
+44 (0)7769 222153
gary(at)marcompr(dot)net
Marc Ambasna-Jones
Marcom PR
+44 (0)7966 510702
marc(at)marcompr(dot)net
###