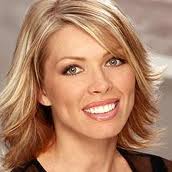 There is nothing better than speaking at a conference of this magnitude, especially in my home town of Toronto. I am so excited to reconnect with so many of the people I've worked with or met over the years!
Greenbank, Ontario (PRWEB) May 11, 2011
Crystal Andrus, a renowned name among Canadians is one of the speakers at the prestigious 'I Can Do It!' conference in Toronto on May 13, 14, 15, 2011. In her 2-hour workshop, Crystal e will guide her audience about how to create & sustain success in every area of life.
"I Can Do It!" (ICDI) is a high-level conference with speakers such as Dr. Wayne Dyer, Dr. Christiane Northrup, Marianne Williamson, Cheryl Richardson and Debbie Ford that allows participants to explore themselves in a profound way, to shift stereotype thinking and ultimately, to transform their lives. The 3-day conference is filled with seminars by a variety of experts from the self-help fields, all under one roof.
At the ICDI Toronto conference, Louise Hay, the 84 year-old, owner of international publishing house – Hay House, and bestselling author of– "You can Heal Your Life' has a special appearance.
The attendees of ICDI! Conference will discover:

Living at their highest levels of happiness and success
Why they're not limited by the accepted laws of physics and biology
Ways to balancing health, fitness, and nutrition
Regression into past lives to deal with current issues
Updates on sexuality, hormone therapy, and living longer with vitality
Communicating with their loved ones on the other side
Help from experts with physical and emotional healing
Crystal says, "There is nothing better than speaking at a conference of this magnitude, especially in my home town of Toronto. I am so excited to reconnect with so many of the people I've worked with or met over the years!" She further adds, "My seminar is right from my heart. I've struggled with so many universal aspects of my own life over the years—sexual abuse, moving out very young, abusive relationships, cervical cancer, extreme weight gain, divorce, a near-bankruptcy and parenting my two daughters alone for nearly 10 years. But today, I am happily remarried, with two gorgeous happy teenagers, living my dreams, feeling my best, and operating from my absolutely most authentic version of me. I feel so blessed to be able to share this 'formula' with others!"
Crystal Andrus is also the Founder and CEO of The SWAT Institute, an online coaching program designed by women for women. In just one year's time, they have become the leader in the coaching industry and are already being hailed as "the next era of the women's movement."
To register for the event, here is the link: http://www.icandoit.net/register
To learn more about 'I Can Do It! Conference and Workshops', please visit: http://www.icandoit.net/toronto2011
For media appearances contact:
Aaron Morissette
aaron(at)swatinstitute(dot)com
905-442-6818
http://www.crystalandrus.com
http://www.swatinstitute.com
# # #