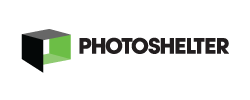 Email marketing can be a powerful complement to any photographer's effort to generate new business
New York, NY (PRWEB) May 09, 2011
PhotoShelter (http://www.photoshelter.com), the worldwide leader in photography portfolio websites, photo archiving, sales and marketing tools for photographers, today released Email Marketing for Photographers - the latest in a long-running series of free and comprehensive e-books designed to equip photographers with the tools needed for success in today's marketplace. This new 15-page guide outlines basic and intermediate marketing strategies and tactics that photographers can implement immediately to kickoff or fine tune an email marketing campaign to drive more business. 'Email Marketing for Photographers' can be downloaded here for free: http://www.photoshelter.com/mkt/research/email-marketing-for-photographers
Email Marketing for Photographers aims to help both emerging photographers and seasoned pros quickly get up and running with email campaigns designed to grow and maintain a client base. Topics explored include the best email service providers for DIY campaigns, pros and cons of adding email to a photographer's marketing mix, defining and building an audience, key statistics, and optimization through basic testing. The guide dissects two strong photographer email campaigns to demonstrate the "anatomy" of successful emails, and also shares three photographer case studies to help readers understand the strategy and approach different photographers may take to create business impact with email.
"Email marketing can be a powerful complement to any photographer's effort to generate new business," said Allen Murabayashi, CEO of PhotoShelter. "But email campaigns must be executed properly with planning, targeting and respect for clients' time and needs. This guide helps photographers understand the basics required to create email campaigns that produce results."
Email Marketing for Photographers is the newest installment in PhotoShelter's collection of downloadable guides for photographers, covering business and marketing topics such as Selling Photo Prints, Search Engine Optimization, Social Media, and Blogging. The guides have been downloaded more than 120K times by photographers, and are available here: http://www.photoshelter.com/mkt/research.
PhotoShelter produces these free guides with a deep commitment to helping photographers succeed. In addition to providing advanced tools to bolster a photographer's online presence, the company makes educating photographers a top priority. The insights from the guide can be used by anyone - a PhotoShelter website is not required.
About PhotoShelter
PhotoShelter is the leader in portfolio websites, photo sales, marketing and archiving tools for photographers. Over 65,000 photographers worldwide use PhotoShelter to power their success online, with customizable website templates, searchable photo galleries, e-commerce capabilities, and bulletproof image storage. Photographers can create a professional PhotoShelter website in under five minutes, or customize the design of PhotoShelter to power their existing photography website. A complete solution designed to make the business of photography easier to manage - PhotoShelter offers image security, online image delivery, and advanced marketing tools like SEO and social media sharing capabilities so photographers can make their images work harder for them. To join our community or try PhotoShelter for $1, visit http://www.photoshelter.com.
# # #