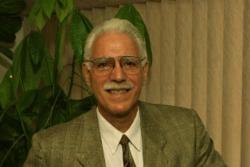 I'm quite convinced that Dr. Gertler is a brilliant healer. His techniques allow him to diagnose and treat all sorts of ailments that are invisible.
Oakland, CA (Vocus/PRWEB) May 24, 2011
The Center for Holistic Health (also known as Advanced Chiropractic) located in Oakland is now offering both holistic and traditional chiropractic treatment to accident and personal injury patients. Chiropractic Kinesiologist, Dr. Larry J. Gertler, M.Ed., D.C., is the founder and owner of the Center. With more than 30 years of experience, Dr. Gertler maintains a unique niche in the healthcare field as he combines the art and science of Applied Kinesiology with the latest, most advanced chiropractic techniques.
According to Dr. Gertler, all too often, accident and injury victims settle with insurance companies too early and before their injuries have been fully evaluated by a Chiropractor. This approach is not in the accident or injury patient's best interest, explains Dr. Gertler, because many injuries are latent, and do not fully manifest immediately after an accident. Back pain, bumps and bruises, whiplash, and other injury problems often surface only after some time has elapsed says Dr. Gertler. "And, this does not mean that damage to the body has not occurred in the interval. The longer the patient waits to be fully evaluated, the greater the possibility that the injury will progress into something more serious. Injuries may take days, weeks, even months to manifest fully. It is vitally important to get immediate medical attention after experiencing a vehicle or other injury accident," Dr. Gertler advises.
"Soft tissue injuries," explains Dr. Gertler, "including bumps and bruises, are as painful and, unfortunately, are often discounted as less harmful. Yet, in reality, any injury that affects the body's ability to perform at its optimum is a health issue that needs to be assessed, treated and monitored. It is good to remember that injuries don't always fully manifest immediately after an accident, so it is important not to rush into settling with insurance companies," says Dr. Gertler. "Get a full evaluation from a licensed chiropractor immediately after an accident or injury - because this is key to managing your injury and recovery," he recommends.
The Center for Holistic Health specializes in accident and injury chiropractic pain relief services, immune system and allergy treatments, applied kinesiology, and holistic-based treatments which address the structural, chemical, and emotional aspects of the ailment or injury.
For more information about an accident or personal injury comprehensive chiropractic evaluation or other Center of Holistic Health services, please call (510) 652-2302 or visit the Center's website http://www.drgertler.org.
The Center for Holistic Health is located in the Rockridge District of Oakland at 5273 College Avenue in Oakland, California. Patients are requested to call ahead to schedule an appointment. Accident and personal injury forms can be found here and can be printed and completed ahead of time and brought to first appointments.
Visit Dr. Gertler's blog here.
###