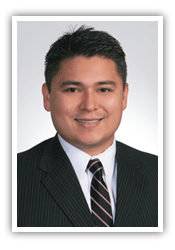 Consider the tax implications before you make private equity investments in the U.S. Tax planning is a requirement and should not be overlooked.
Houston, TX (PRWEB) May 10, 2011
According to Mario Garcia in MFR's tax practice, the insecurity and drug-related violence in Mexico has increased the number of Mexican families seeking investment opportunities in the U.S. to secure a safe home and to protect their business interests. Garcia has seen an increase in prudent business owners wanting to hedge their options and build their businesses in the U.S. Garcia sees this as a secondary factor affecting immigration, "The Mexican economy suffered, and its currency declined against the U.S. dollar by 24% compared to 2006 average quarterly amounts. According to The World Bank, GDP in Mexico has been growing more slowly since 2006, and it registered a 6.5% decline in 2009 or 92% of what the GDP was in 2006."
Bill Leary, CPA, JD, an international tax director at MFR, has seen an influx of foreign investors in Texas, "Even with legal family in the United States willing to sponsor a relative, many foreign nationals seeking a U.S. visa find it practically impossible to immigrate to the United States. Under the EB-5 program, wealthy investors have options, and Texas with its strong economy offers a continued source of opportunities for them to continue to put their money to work while operating in a safe and secure environment."
According to U.S. Citizenship and Immigration Services, 10,000 visas per year are available to investors who can create jobs in the United States and are willing to invest at least $1 million in capital or a combination of capital and assets. (Spouses & children under 21 are also granted visas.) If the job creating venture is in an area with high unemployment or a rural area ("Targeted Employment Area"), the investment requirement falls to $500,000.
This program offers enormous opportunity to those looking for safety, but tax implications do exist. Mario Garcia, CPA, a senior manager in MFR's tax practice, stresses, "There may be serious, costly tax traps for those that come to the United States without pre-immigration tax planning. Once you get to the United States, it is imperative that you seek qualified professional guidance to protect your investment and assure that your long-term residence applications are approved."
As this wave of new taxpayers enters the United States, MFR outlines three main areas of concern related to tax:
Pre-Immigration Planning: Estate and income tax planning is best accomplished before an individual becomes taxable in the United States. A coordinated effort among your Mexican tax advisor, U.S. immigration attorney and U.S. tax advisor is recommended.
Federal and State Income Tax Issues: Individuals, whether residents or non-residents of the United States, may have both federal and state reporting obligations on any income earned in and outside of the U.S.
International Tax Issues: Transfer pricing regimes may come into play to understand where profits should be taxed and the source and ownership of intellectual property rights, to properly apply tax treaties, and to coordinate with the management teams located in Mexico. In addition, all foreign businesses need to be analyzed under U.S. anti-deferral tax rules. Additionally, the U.S. business may face new reporting requirements for financial reporting purposes in consolidating and reporting respective investments in Mexico and elsewhere.
Garcia's final word of advice to those looking to use the EB-5 program as a means to live in the U.S., "Consider the tax implications before you make investments like these in the U.S. Tax planning is a requirement and should not be overlooked. MFR offers services related to these three key areas and we are happy to help."
Read more on this topic: http://www.mfrpc.com/New-Insights/Private-Equity-Investments
About MFR
MFR, P.C. is a certified public accounting and advisory firm offering comprehensive audit, tax, advisory and project management services to businesses and governmental entities (http://www.mfrpc.com). Founded in 1988, the firm has provided clients with Big 4 expertise and the small firm agility that they have come to expect. MFR serves clients across multiple industries with a special focus on international business, U.S.-International tax and special projects. With offices in Houston, The Woodlands, New Orleans and Washington DC, and an affiliation with JHI, a global network of services firms, MFR is well-equipped to help you tackle your challenges – wherever you do business.
###