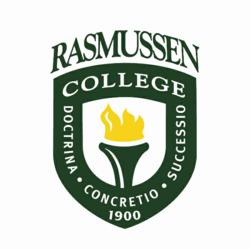 It is encouraging to note that nearly 40 percent of the new jobs added were in the business, healthcare, or technology sector.
Minneapolis, MN (PRWEB) May 09, 2011
Following the unexpected announcement by the Bureau of Labor Statistics of significant job growth in April, National Director of Career Development at Rasmussen College Tamryn Hennessy remains optimistic and advises that students consider degrees in business, healthcare, and technology.
While experts were forecasting a growth of only 185,000 new jobs in April, the Bureau of Labor Statistics report released May 6, 2011 tells a different story; there were actually 244,000 new jobs created in April, a difference of nearly 30 percent.
"It is encouraging to note that nearly 40 percent of the new jobs added were in the business, healthcare, or technology sector," Hennessy said. "I would advise any person considering going to college to consider degrees in those fields, as they are the fastest growing and have remained stable over the past several months."
Although significant job gains were seen in the private sector, government jobs continued to decline. Federal government lost 2,000 jobs, State governments lost 8,000 jobs and local governments lost 14,000 jobs in both education (4,700) and non education (9,200) sectors.
Good news does remain for those who have college credentials. The unemployment rate actually increased for those with only a high school diploma to 9.7 percent while the unemployment rate for someone with a bachelor's degree is more than half that—4.5 percent. Of note is that the unemployment rate actually increased for those without a high school diploma nearly one percentage point, from 13.7 to 14.6 percent.
While the continued job gains are encouraging, Hennessy does note that the U.S. is still significantly far from where it was prior to the economic downturn.
"The economy has added some 1.5 million jobs over the past year, but there are still seven million fewer jobs than the U.S. had before the downturn," Hennessy said. "A slowdown in growth in the first quarter is expected to keep companies from ramping up hiring in future months at a pace to create a significantly healthier employment rate for the country."
To read this release in its entirety and others like it, please visit http://www.rasmussen.edu/press-release/2011-05-09/april-employment-report/.
ABOUT RASMUSSEN COLLEGE:
Founded in 1900, Rasmussen College is a premier provider of educational experiences, dedicated to the growth and development of its students, employees, and the communities it serves. Accredited by the Higher Learning Commission, Rasmussen College offers Bachelor's and Associate's degrees in fields with the greatest occupation opportunities to more than 15,000 students both online and through its network of 21 campuses. By partnering with leading universities, Rasmussen offers opportunities to students beyond the Bachelor's level. The Rasmussen Partner Network gives students the opportunity to earn Master's and Doctoral degrees completely online, at their own convenience, from prominent universities around the country. To learn more about Rasmussen College, please visit Rasmussen.edu.
###