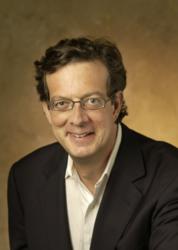 Toronto (PRWEB) May 11, 2011
Patheon (TSX: PTI) announced today the appointment of Michael E. Lytton as Patheon's Executive Vice President, Corporate Development and Strategy and General Counsel, effective immediately. Mr. Lytton was most recently with Biogen Idec, Inc., where he held the position of Executive Vice President, Corporate and Business Development reporting to Jim Mullen, previously Chief Executive Officer of Biogen Idec and now Patheon's Chief Executive Officer.
In commenting on the appointment, Mr. Mullen said, "I am so pleased that Michael has agreed to join us. He is an accomplished leader, strategist and negotiator who will bring a deep and broad understanding of the industry and proven skills to help Patheon reach its full potential. I expect that Michael will assist us in building strategic alliances with our pharmaceutical and biotechnology customers as well as emerging companies and their investors, and that he will enable us to add a range of proprietary capabilities and technologies to better serve our customers."
Mr. Lytton's 28-year career includes extensive experience in the pharmaceutical and biotech industry. Most recently, Mr. Lytton supported Biogen Idec's growth by leading its corporate development team that refined and executed its corporate partnership strategy, including the in-licensing of several late-stage molecules. Prior to joining Biogen Idec, Mr. Lytton was a General Partner with Oxford Bioscience Partners, a venture capital firm investing in therapeutic, diagnostic, and life science tool companies. Prior to Oxford, Mr. Lytton practiced law for 17 years and specialized in representing biomedical companies; he is a past Partner and member of the Executive Committee of the law firm Edwards Angell Palmer & Dodge and previously was a Partner of the law firm Wilmer Hale.
Mr. Lytton is currently Chairman of the Board of Santhera Pharmaceuticals AG and he has also served on various boards of many other academic, non-profit and private and public for-profit companies throughout his career.
Mr. Lytton holds an undergraduate degree from Princeton University, a Master of Science degree in Epidemiology from the London School of Hygiene and Tropical Medicine at the University of London, U.K. where he was a Fulbright Scholar, and a Juris Doctor from Harvard Law School.
ABOUT PATHEON
Patheon is a leading global provider of contract development and manufacturing services to the global pharmaceutical industry. It provides the highest quality products and services to approximately 300 of the world's leading pharmaceutical and biotechnology companies. Patheon's services range from preclinical development through commercial manufacturing of a full array of dosage forms including parenteral, solid, semi‐solid and liquid forms. The company uses many innovative technologies including single‐use disposables, liquid‐filled hard capsules and a variety of modified release technologies. Its comprehensive range of fully integrated Pharmaceutical Development Services includes pre‐formulation, formulation, analytical development, clinical manufacturing, scale‐up and commercialization. Patheon can take customers direct to clinic with global clinical packaging and distribution services and Patheon's Quick to Clinic™ programs can accelerate early phase development projects to clinical trials while minimizing the consumption of valuable API. Its integrated development and manufacturing network of 10 facilities, eight development centers and one clinical trial packaging facility, across North America and Europe, ensures that customer products can be launched on‐time and with confidence anywhere in the world.
Patheon Contact:
Wendy Wilson
Investor Relations and Corporate Communications
Tel: (919) 226-3313
Email: wendy.wilson(at)patheon(dot)com
###