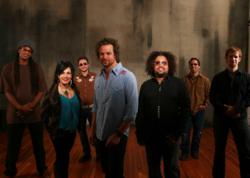 Not everyone realizes what a gem we have here in the summer, just a couple of hours away from many Ontario and Ohio communities.
Ellicottville, NY (PRWEB) May 13, 2011
Another hot summer season is ahead for the picturesque town of Ellicottville and it will be more than the weather heating things up. Kicking things off is the Summer Music Festival, July 1-3, expected to draw even larger crowds with a stellar line-up that includes the 1990s rock group Rusted Root the spectacular 80-piece Buffalo Philharmonic Orchestra and the legendary KC and the Sunshine Band.
"There's still a large percentage of the nearby population that thinks Ellicottville is only about skiing and Oktoberfest," says Brian McFadden, Executive Director at the Ellicottville Chamber of Commerce, organizers of the festival. "They don't realize what a gem we have here in the summer, just a couple of hours away from many Ontario and Ohio communities."
Nestled between Holiday Valley and HoliMont, Ellicottville is the ideal setting for an open air concert weekend like Summer Music Festival. The event gets under way at 8 p.m. Friday with the Grateful Dead-inspired sound of Rusted Root, infused with Latin and African Rhythms. Saturday is family night with the Buffalo Philharmonic putting on a spine-tingling performance of popular Disney tunes against an amazing backdrop of fireworks. Closing out the festival is the ever popular KC and the Sunshine Band at 7:30 p.m. Sunday, where concert-goers will be encouraged to 'strut their best `70s stuff,' from bell bottoms and headbands to peace symbols and tie-dyed t-shirts.
"This year, we're appealing to three separate demographics: a younger, edgier audience, families and the over-40 crowd," says McFadden, noting that the acoustics of the Holiday Valley outdoor main stage are astounding. "You simply bring your chairs and blankets, and it's like sitting on a well-manicured grass carpet."
Rounding out the festival weekend are nine additional music acts taking place at various times and venues throughout the village. Additional highlights include the annual Jefferson Street Arts and Craft Show from 10 a.m. to 5 p.m. Saturday and Sunday, as well as the one-of-a-kind pet parade where spectators are treated to everything from goldfish in a bowl, to dogs dressed up like reindeer, to baby cows, turtles, ducks and parents sporting animal costumes.
Also heating things up in Ellicottville this summer is the brand new Sky High Aerial Adventure Park at Holiday Valley Ski Resort, featuring an Aerial Park and Mountain Coaster. Stretched across a four-acre section of woods, the Aerial Park has eight separate courses of varying degrees of difficulty, each one consisting of a series of platforms and bridges connected between trees and presenting the challenge of how to get from one to the next. The Mountain Coaster is a 284-foot high roller coaster built into the side of a mountain. Riders are in cars on rails, using brakes to control their speed as they zigzag nearly 2,000 feet downhill.
"Families will love these two new attractions, but we're also seeing interest from businesses that see the aerial course as a great opportunity for corporate team-building," notes McFadden.
Adding to Ellicottville's appeal as a great summer destination is the newly redesigned Double Black Diamond 18-hole golf course at Holiday Valley, as well as some of the best mountain bike trails in the U.S. recognized by National Geographic and designated an "epic ride" by the International Mountain Bicycling Association. Additional summer events planned by the Ellicottville Chamber include Ellicottville Jazz Weekend, July 29-31; Taste of Ellicottville, August 6-7; and the IBO World Bowhunting Championships, August 10-13.
For More Information
For additional details about Ellicottville's exciting summer event line-up, and to purchase advance tickets for most events, visit http://www.ellicottvilleny.com and click on Events, or contact the Ellicottville Chamber of Commerce at 1-800-349-9099 or info(at)ellicottvilleny(dot)com. 'Fans' are also welcome at http://www.facebook.com\Ellicottville.
###