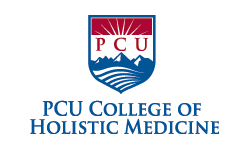 More people are turning to Chinese herbal medicine and other TCM treatments. It is both economical and practical
Burnaby, BC (PRWEB) May 10, 2011
In response to the growing interest in natural health, PCU College of Holistic Medicine is now offering the Traditional Chinese Medicine Herbalist program at its Burnaby campus.
Chinese herbal medicine is becoming increasingly well-known in North America and practitioners can be found in most major urban centres. As a central discipline of Traditional Chinese Medicine (TCM), herbal medicine acts on internal aspects of the body to restore balance between the body fluids, correct internal organ dysfunction and expel pathogenic factors. TCM Herbalists are experts on the healing properties of plants and herbs and can offer alternative or complementary treatments to conventional medicine.
"As the public looks for natural ways to achieve wellness and maintain good health, more people are turning to Chinese herbal medicine and other TCM treatments," says Dr. John Yang, Dean of Faculty at PCU College. "It is both economical and practical. A TCM Herbalist can make a diagnosis based on TCM theory, prescribe treatment and monitor the results."
PCU College's TCM Herbalist program combines knowledge of herbal medicine, formulas and prescriptions with acupuncture and TCM internal medicine. Students will learn basic and advanced TCM healing techniques as well as Western Medicine fundamentals such as anatomy, physiology, pathology and pharmacology. This unique three-year training program consists of courses in herb classification, properties, specifications, drug interactions, contraindications and more. Chinese massage, diet therapy and exercise are also covered. During this program, students will also develop valuable natural healing skills through practical training in the classroom.
The TCM Herbalist program includes supervised internships that allow students to gain hands-on experience with patients in the PCU College Holistic Healing Centre. The program is also designed to meet the needs of health care professionals who want to adapt their practice to include natural healing techniques along with their traditional approach to Western Medicine.
Graduates from the TCM Herbalist program will be prepared to write the stringent Provincial licensing examinations and will be eligible to apply for membership in the College of Traditional Chinese Medicine & Acupuncturists of British Columbia (CTCMA of BC).
Applications are now being accepted for the TCM Herbalist program. For more information on PCU College and the TCM diploma programs, go to http://www.pcucollege.ca. You can also find PCU College on Facebook and Twitter.
About PCU College of Holistic Medicine
PCU College of Holistic Medicine specializes in teaching Traditional Chinese Medicine (TCM) and alternative health care treatments in the Greater Vancouver area of British Columbia. Since opening in 2002, PCU College has become one of the leading TCM training and clinical institutions in Canada and has built a diverse, multi-cultural faculty from around the world. The college is also home to PCU College Holistic Healing Centre, an on-site training clinic and herbal apothecary that is open to the public.
###