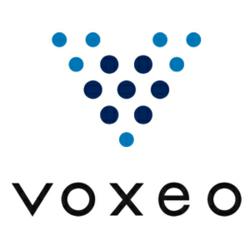 Using Voxeo's VoiceObjects technology, we are having the flexibility to make changes in the application on a business level, without waiting for the availability of IT resources.
Cologne, Germany (PRWEB) May 10, 2011
Voxeo, the leading provider of Unlocked Communications™ solutions, today announced that T-Mobile Netherlands has deployed Voxeo's technology to deliver state-of-the-art personalized self-service. Based on the excellent experience T-Mobile made with deployments of this technology in countries such as Austria, Czech Republic, Macedonia, Poland and Slovakia, the company selected VoiceObjects, Voxeo's leading Application Lifecycle Management Suite, to provide first class customer self-service.
"Using Voxeo's VoiceObjects technology, we are having the flexibility to make changes in the application on a business level, without waiting for the availability of IT resources," explains Beck Cao, International Self Service Manager at Deutsche Telekom. "With the deployment of the new self-service portal the efficiency of our call centers increased within a very short timeframe. By providing information in this portal, the burden of routine requests have been removed from our call center agents enabling them to be able to concentrate on the more complex customer inquiries."
T-Mobile Netherlands is now offering a wide range of self-service capabilities within this new IVR portal. Customers are able to use the self-service platform to receive information about their number portability status, the handset repair status if they submitted a handset for repair, and they can set service levels for international calls and premium numbers. Additional services include the ability to activate or deactivate the mailbox service and a contract end date information service. If a customer's contract is getting to the end date, the customer will be automatically transferred to an agent to extend the contract which increases sales revenue.
"T-Mobile benefits from the flexibility, efficiency and customization options which are offered by VoiceObjects," comments Michael Codini, Managing Director of Voxeo EMEA. "All customers enter the system now through one personalized portal and will then be directed to the right sub-menu for their requests. Additionally, the new system is very flexible. It is very easy to add additional services and make updates without any downtimes."
Voxeo partner 2-steps-ahead implemented the new self-service platform based on VoiceObjects within a short timeframe: "The new self-service applications enable T-Mobile to deliver excellent customer self-service applications," states Pasquale Borrelli, Managing Director of 2-steps-ahead. "T-Mobile uses VoiceObjects´ reporting capabilities to receive real-time insight on system usage, application performance, caller experience, and a wide variety of other key performance indicators to react on customer behavior and requirements."
T-Mobile will further expand the self-service portal with additional new applications to increase the customer service automation rate.
About Voxeo
Voxeo unlocks communications. We loathe the locks that make voice, SMS, instant messaging, Twitter, web chat, and mobile web unified communication and self-service applications difficult to create, manage, analyze, optimize and afford. Every day we work to unlock the neglected value of these communications solutions with open standards, disruptive innovation and a passion for problem solving--fueled by a company-wide obsession with customer success. We do so for more than 200,000 developers, 45,000 companies and half of the Fortune 100 from our headquarters in Orlando, Beijing, Cologne, and London. Visit us or join our conversations on the web at http://www.voxeo.com, blogs.voxeo.com, or twitter.com/voxeo.
Media Contacts:
Voxeo
Sabine Winterkamp
swinterkamp(at)voxeo(dot)com
+49 2204 845142
###