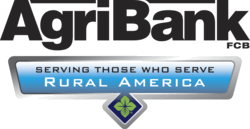 Being rural America's reliable partner for growth in good times and a safety net in bad is who we are; it's the embodiment of our mission.
St. Paul (PRWEB) May 10, 2011
AgriBank, FCB announced today its financial results for the first quarter 2011, reporting continued strong levels of capital, liquidity, and credit quality.
"AgriBank continues the new year with strong income, excellent credit quality and considerable financial strength. We are a strong partner for our affiliated Associations as they look to meet the needs of rural America." said Bill York, AgriBank CEO.
Results of Operations
Net income is still very strong but not as strong as last year's income with $104.2 million in the first quarter of 2011 compared to $136.2 million for the same period last year, a $32.0 million or 23.5% decrease. The decrease in net income resulted primarily from:

Decreased net interest income, plus
A non-recurring insurance reserve distribution income in 2010, offset by
Decreased impairment on securities within the Bank's liquidity investment portfolio, and
Decreased provision for loan losses reflecting improvement in certain sectors of the agricultural economy.
Net interest income for the three months ended March 31, 2011 decreased $28.6 million compared to the same period in the prior year. The decrease in net interest income was primarily attributable to a decline in the positive impact of funding actions taken by the Bank in 2010. During the first quarter 2010, the Bank took advantage of a favorable interest rate environment and repriced unprecedented levels of its debt at lower costs at a pace that exceeded the rate at which interest-earning assets repriced. Net income in 2010 also included a non-recurring $13.4 million premium refund received from the Farm Credit System Insurance Corporation.
Net income was positively impacted by a $6.6 million decrease in impairment charges on investments held for liquidity purposes compared to the same period in 2010. While there continues to be stress in the housing related asset-backed and mortgage-backed sector of the investment portfolio, the deterioration has slowed significantly and liquidity continues to improve.
Loan Portfolio
Total loans were $58.8 billion at March 31, 2011, a decrease of $0.7 billion or 1.2% from $59.5 billion at December 31, 2010. AgriBank's primary business is providing wholesale lending to its affiliated Associations. Wholesale volume directly reflects the retail marketplace activities at the Associations which are funded through their wholesale lines with the Bank. The decrease in loan volume from December 31, 2010 is reflective of seasonal pay downs that typically happen in first quarter as many retail customers sell crops after year-end.
AgriBank's loan portfolio credit quality was at 99.5% "acceptable" under the Farm Credit Administration's Uniform Classification System at March 31, 2011, comparable to 99.5% at December 31, 2010.
Nonaccrual loans were $93.2 million at March 31, 2011, up from $73.6 million at December 31, 2010. The increase in nonaccrual loans is due primarily to the transfer of a large customer in the poultry industry to nonaccrual status, partially offset by a large asset in the dairy industry moving to accrual status during the first quarter of 2011.
The allowance for loan losses at March 31, 2011 was $12.3 million, compared to $13.0 million at December 31, 2010, reflecting the impact of changes in risk in the retail portfolio, primarily in the dairy industry.
Credit quality remained stable into the first quarter of 2011. This strong credit quality continues, in part, due to cash grain producers experiencing strong profitability, higher milk prices improving dairy profitability, the meat complex maintaining positive although narrowing operating margins due to higher feed costs, and ethanol producers remaining marginally profitable.
Liquidity and Capital
Capital and liquidity levels remain strong and exceed regulatory minimum requirements.
Cash and investments increased to $11.3 billion at March 31, 2011, compared to $10.7 billion at December 31, 2010. The Bank's liquidity position increased to 146 days coverage of maturing debt at March 31, 2011, compared to 137 days at December 31, 2010, each well above the 90-day minimum established by the Farm Credit Administration, the Bank's regulator. Capital increased to $3.675 billion at March 31, 2011, from $3.595 billion at December 31, 2010. The increase of $80.3 million primarily reflects net income earned and retained and a reduction in other comprehensive loss for the period, reflecting improved market values of housing related securities within the Bank's liquidity investment portfolio.
"Being rural America's reliable partner for growth in good times and a safety net in bad is who we are; it's the embodiment of our mission. We are agriculture's borrower-led, customer-focused capital partner for generations to come. With a solid financial foundation, strong operating principles and a proven wholesale model , we will continue working with our affiliated Associations to shape agriculture's future. Together." said York.
About AgriBank
AgriBank, FCB is the largest of five banks within the national Farm Credit System, with $71 billion in total assets. As agriculture's borrower-owned financial leader, AgriBank complements the market-facing focus of affiliated Associations to serve rural America in a District that stretches from Ohio to Wyoming and from Minnesota to Arkansas, representing nearly 40% of farmland and over 50% of cropland in the United States. These affiliated Associations and AgriBank are collaborating in successfully shaping the future of agriculture.
Additional Information
For more information about AgriBank, including its annual and quarterly reports, visit the Bank's website at http://www.agribank.com.
Forward-Looking Statements
Any forward-looking statements in this press release are based on current expectations and are subject to uncertainty and changes in circumstances. Actual results may differ materially from expectations due to a number of risks and uncertainties. More information about these risks and uncertainties is contained in AgriBank's annual report. The Bank undertakes no duty to update or revise any forward-looking statements, whether as a result of new information, future events or otherwise.
###