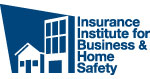 Now is the time to harden homes and businesses against hurricane-force winds, wind-driven water and storm surge.
Tampa, FL (PRWEB) May 10, 2011
With the June 1 start of the Atlantic hurricane season rapidly approaching, the Insurance Institute for Business & Home Safety (IBHS) strongly encourages home and business owners to takes steps now to protect their property.
Forecasters predict an active 2011 hurricane season, including the likelihood that storms will make landfall in the U.S. Meteorologists estimate there will be 15 to 16 named storms, with eight to nine hurricanes developing.
Years of field research in the aftermath of destructive storms and high-wind testing at IBHS' world-class, multi-peril research center in South Carolina have spotlighted the most hurricane-damage prone areas of a building, including the roof, windows, gable ends, and doors.
"In both our post-disaster investigations and laboratory work, we have seen first-hand that there are proven techniques to prevent damage from hurricanes," said Julie Rochman, IBHS president and CEO. "There is no great mystery surrounding how to better equip residential and commercial structures for an active hurricane season. However, individuals and community leaders have to make this a priority and have the resources to take action. Recognizing that both time and financial resources are in short supply for home and business owners this year, we have packaged our best engineering advice into digestible bits, so that it is easier to take some protective measures."
To that end, IBHS' web site – DisasterSafety.org – offers a self-assessment checklist that property owners can use to determine which specific areas on their buildings require attention, as well as "how-to" information for specific projects. Links to this information can be found here:
How to Reduce Risks from a Hurricane
How to Reduce Risks from High Winds
IBHS also has information about the importance of building codes, including a brief paper examining whether states hit by Hurricane Katrina in 2005 are better prepared now.
A total of 19 named storms formed in the Atlantic during 2010 – equaling 1995 and 1887 as the third highest number on record. Twelve of these named storms became hurricanes, with five reaching major hurricane status of Category 3 or higher.
"Last year, forecasts for a busy season were correct; fortunately, however, no hurricanes made landfall in the U.S. in 2010," noted Rochman. "2011 has all the markings of another very active season. We cannot simply count on good luck again this year to protect the people, property and communities standing in harm's way along the vulnerable Gulf and Atlantic Coasts. Now is the time to harden homes and businesses against hurricane-force winds, wind-driven water and storm surge. These projects should be completed while the sun is still shining and damaging winds have yet to blow."
To arrange an interview with IBHS contact Joseph King at 813-675-1045/813-442-2845, jking(at)ibhs(dot)org or via direct message on Twitter @jsalking.
About IBHS
IBHS is an independent, nonprofit, scientific and educational organization supported by the property insurance industry. The organization works to reduce the social and economic effects of natural disasters and other risks to residential and commercial property by conducting research and advocating improved construction, maintenance and preparation practices.
###