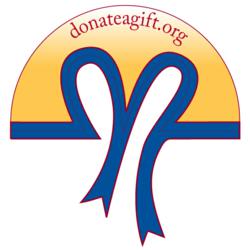 The ability to personify a donation is powerful and more fulfilling for a donor
Fairfax, VA (PRWEB) May 17, 2011
DonateAGift.org launches a secure website for users to easily purchase and ship new item gift donations to charitable organizations of their choice. Based on a gift registry model, donors can find or request their chosen charitable organization and select from a range of much needed items to support their efforts.
"There is an immediate impact when donating new items for those in need, verses cash donations that make a longer and often mysterious journey," says D. Robert Maunder, President of Donate A Gift, LLC.
Cash donations can often be impersonal. With DonateAGift.org, donors know exactly when and where their purchased contribution is delivered and put into action. In addition, this personal gesture will return a higher level of gratitude from those in need.
"The ability to personify a donation is powerful and more fulfilling for a donor," says Maunder.
A myriad of gift item donations for varying necessities and causes from several categories is available. A particular charity may require very different items than another. Charitable organizations are being added to the website daily, and the team at Donate A Gift welcomes and invites all suggestions for new charities.
In the possibility a specific item cannot be found on the DonateAGift.org website, the team will accept all appropriate gift item donation requests, even if a charitable organization does not have an active gift registry. The Donate A Gift team will then procure those items and make them available for purchase/donation. For example, the team recently designed and assembled personal hygiene survival kits for those stranded without a home and possessions in wake of violent storms in the southeast Unites States.
Charitable organizations seeking urgent relief are found on the Featured Charity page of the website.
DonateAGift.org only works with U.S.-based charitable organizations that are certified 501(c) (3) by the IRS, allowing charitable donations to become tax-deductible in accordance with section 170 and Publication 526.
For more information please contact:
D. Robert Maunder
Info(at)donateagift(dot)org
###