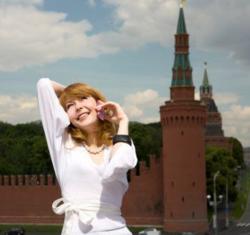 One of the worst things women from Russia—even the ones who come here for school or business—face is the perception that they marry their way into the US. Or, that Russian women online are all prostitutes of one form or another
Sunnyvale, CA (Vocus/PRWEB) May 10, 2011
The matchmaking and Russian brides industry has changed with the purchase of RomanticRussian.com by Olga's Girlfriends LLC, a Bay Area dating service. The intention of the purchase is to fulfill Olga's Girlfriends' mission to legitimize the Russian Bride industry by getting rid of Russian bride websites that promote unsavory activity, or scamming, not to expand business or be more search engine optimized.
"One of the worst things women from Russia—even the ones who come here for school or business—face is the perception that they marry their way into the US. Or, that Russian women online are all prostitutes of one form or another," says Dr. Greg Sarcona, President and Chief Romantic Officer of Olga's Girlfriends LLC.
Men and women who misuse the services of international marriage agencies give Russian women a bad reputation, and the men who seek them even worse. RomanticRussian.com was a website based in the UK which arranged Eastern European ladies as escorts for site visitors, typically visitors and tourists near the airports and hotels.
Now, after the purchase by Olga's Girlfriends, visitors to RomanticRussian.com will find marriage-creation services with screened candidates and useful romantic Russian phrases of the day. "One down, many—but one less—more to go!" Dr. Sarcona delights, who hopes to reconstruct the reputation of Russian-American marriages one happy union at a time with his network of matchmakers in Russia, Belarus, and Ukraine.
For more information about their upcoming "How to Find a Russian Bride" seminar, or any of Olga's Girlfriends other services, call them at 1-877-OLGA-877 or view them on the web at http://www.olgasgirlfriends.com.
About Olga's Girlfriends
Olga's Girlfriends LLC is a Bay Area matchmaking and marriage agency that utilizes a personal, face-to-face touch to help single, professional men find a loving wife and mother of their family. It connects men from the US to Ukrainian, Belarus, and Russian girls and women via a network of matchmakers who know their ladies personally.
###