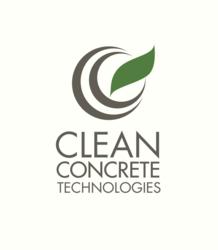 "CleanCrete is stronger and easier to work with than traditional concrete. I plan to use it extensively in my future projects". Rachel Hamilton
Lindenhurst, NY (PRWEB) May 11, 2011
Clean Concrete Technologies and Nicolia Industries begin their second round of testing this week using Recycled Concrete Aggregate (RCA) and replacing a high percentage of Cement, the production of which releases an extreme amount of CO2 .
Using CleanCrete in place of standard Ready Mix Concrete reduces Green House Gas (GHG) emissions by up to a staggering 80%, while actually increasing strength, durability and improving life cycle.
The Guilt Free Choice:

Up to 8% of all the CO2 produced in the world comes from cement production; beat out only by energy production and automobiles.
The production of one ton of cement releases nearly one ton of CO2 at an almost 1:1 ratio.
The worldwide yearly use of cement within the concrete industry is over 350 million tons.
The reduction of Portland cement and high use of post-consumer recycled materials in CleanCrete dramatically reduces CO2 emissions and aids in the fight against global warming.
The impact of utilizing CleanCrete's technology in as little as 5 % of the various concrete markets could account for a yearly reduction of over 117 million tons of CO2.
CleanCrete is concrete and installs like concrete. No special equipment or handling is necessary so there is no learning curve or additional labor required. Finishing of CleanCrete is like typical concrete. It can be colored, stained, stamped or acid-etched for a decorative finish.
Contractors who have installed CleanCrete confirm its' superior workability. The contractor responsible for this project is Condos Brothers Construction, Bay Shore, NY.
Roberto Nicolia, CEO of Nicolia Industries, decided to walk down the path of the ever expanding green construction movement because he had realized the value of protecting our environment and that there were various technologies (as perfected by CCT) that would allow him to be at the forefront of this movement. As the government continues its campaign to achieve a carbon neutral environment Nicolia and CCT will have already paved the way. They will have created a new standard of concrete technology, CleanCrete.
As per Jim Glessner, Founder and CEO of Clean Concrete Technologies (CCT) "The goal of CCT is to implement a new way of looking at concrete products. We have the ability to truly make an impact on CO2 reduction and as such have redefined the way we build this energy intensive product." (http://www.cleanconcrete.com)
Richard McCabe, one of the founders of CCT, states "This product can exceed the performance of traditional concrete in compressive, tensile and flexural strength. Its longevity is expected to be many times greater than traditional concrete due to its use of nanofibers, pozzolans from recycled sources and small particles that provide high surface density."
Don Popino, Director of Quality Control at Nicolia Ready Mix, states: "140 million tons of concrete are recycled annually in the United States alone. By using CleanCrete that amount of virgin aggregate could be saved annually, landfill space could also be reduced. Crushing concrete into an aggregate for use in concrete and combining it with the technologies devbeloped by CCT to create a truly clean concrete makes the optimization of this mix for the Long Island Region my first priority."
Berkeley architect Rachel Hamilton (http://www.hamilton-arch.com) said, "CleanCrete is stronger and easier to work with than traditional concrete. I plan to use it extensively in my future projects."
Recycled Concrete Aggregate (RCA) replaces the majority of virgin aggregate in CleanCrete, limiting the negative impact on the environment, additionally diverting construction debris from our overloaded landfills. Marc Bretz, GM of Con-Strux says "In essence we are taking old demolished concrete that has served its purpose as a sidewalk, foundation, or road for years, crushing it to CleanCrete's spec and using it to build new sidewalks, foundations, and roads. Clean Concrete's technology allows us to continue smart sustainable building without destruction or consumption of Long Island's natural resources." Con-Strux LLC is a concrete recycling operation that takes in demolished concrete and asphalt and processes it into spec sized aggregate ready for re-use. For inquiries contact (516) 333-3133, http://www.con-strux.com
CCT has a fully approved patented Low Embodied Energy Concrete Mixture, (Patent No. 7727327) that allows for a significant reduction in CO2, achieved by replacing cement with a high volume of various complimentary cementing materials (ccm's). CCM's and other proprietary ingredients are composed of industrial byproducts and post consumer recycled materials. The recycling of these industrial byproducts reduces the amount of waste that goes to landfill and will help to qualify projects for additional LEED points. No toxic chemicals are used in its production.
CleanMix for Ready Mix applications and CleanCrete High Strength Low Energy Concrete Bagged Product are both available from Legge Industries on the east coast (http://www.colonialconcrete.com/LeggeIndustries.html). (800)794-6348
Buddy's Ultra Green Bagged Concrete is available from Buddy Rhodes Concrete Products on the west coast. (http://www.buddyrhodes.com), (877) 493-0208
For more information:
Nicolia Ready Mix: Don Popino at (631) 669-7000 / info(at)nicoliareadymix(dot)com
Clean Concrete Technologies: Donna Palladino at (914) 224-5345 / dpalladino(at)cleanconcrete(dot)com or Jim Glessner at 707-888-0316/ jglessner(at)cleanconcrete(dot)com.
###