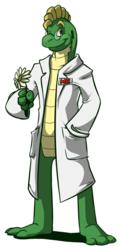 "When searching for jobs, using niche sites is definitely a plus," said Del Johnston, MedZilla's Manager of Client Relations. "There are benefits beyond you as the job seeker being able to cut out the irrelevant postings."
Marysville, WA (PRWEB) May 12, 2011
Despite generally good news on the employment front in the U.S., the Bureau of Labor Statistics reported in April that the nation's unemployment rate increased to nine percent. They noted that of the 244,000 new jobs created, 37,000 of them were in the health care field. Additionally, outplacement research firm Challenger, Gray & Christmas said companies cut 12 percent fewer jobs in April than March. Also, a survey of health care and pharmaceutical news sources did not find any companies announcing new major layoffs in April.
"While we don't go out and try to find news specifically about layoffs, it's heartening to not see any over the past month," said John Burkhardt, Managing Director for MedZilla.com, the internet's most established source for health care, pharmaceutical, and biotechnology employment information. "However, we're also seeing a lot of jobs going unfilled, and not just because companies sometimes have to post them just to fulfill HR rules." While many workers were laid off after the housing bubble burst, for example, they may not have the skills to fill an open radiology position (baltimoresun.com, 4/17/11). "And even if they do have the right skills," Burkhardt continued, "some companies will intentionally put together a job description containing tasks our sample radiologist might never do. We hear about that a lot in companies trying to hire technically-minded individuals."
Two fields that continue to grow, however, are long-term care and electronic health records. The former, discussed in previous MedZilla Employment Reports, is borne up by a recent report from the Alliance for Quality Nursing Home Care, who found that long-term care is the second-largest health care facility employer, after hospitals (mcknights.com, 4/29/11). As for EHR, the Department of Health and Human Services has appointed a new director of health care information technology initiatives (executivegov.com, 4/11/11) and many hospital and physician systems in major metropolitan areas, including greater Chicago, have already begun digitizing records and implementing new electronic systems (latimes.com, 4/11/11). But while EHR is expanding, concerns continue to be voiced, both about start-up costs and the development of new technologies. One such cause for apprehension is the phrase "cloud computing", which is being increasingly bandied-about despite the fact that some companies may not be adept at such technologies, and the companies to whom they sell their services do not know enough to dispute their claims (executivegov.com, 4/4/11).
In addition to these larger employment pushes, April also saw the usual amount of smaller job creation efforts. In North Carolina, Connexions announced a plan to hire 1,200 new employees for their health care matching business (foxcharlotte.com, 4/21/11), and in Kentucky, where Signature Healthcare LLC has recently moved their headquarters, has upped hiring projections there to 159 (bizjournals.com, 4/28/11).
On the employment front, MedZilla's numbers for April indicated that companies in several states significantly increased their applicant searches. The biggest jumps were in Delaware (up 6.7 percent from March) and Pennsylvania (up 4.8 percent). New Jersey companies backed down on their search activities by almost six percent, however, and Connecticut, New York, and North Carolina also had smaller but statistically-significant declines. Job postings remained relatively flat, geographically, as did job searches by applicants themselves, although in April, for the first time in many months, two states actually saw fluctuations of more than one percent -- California job seekers slowed search activities by 2.3 percent, while Texans increased by 1.2.
"When searching for jobs, using geographic and industry niche sites is definitely a plus," said Del Johnston, MedZilla's Manager of Client Relations. "There are benefits beyond you as the job seeker being able to cut out the irrelevant postings, saving yourself time in the process." Niche sites sometimes carry postings not sent to the larger sites -- perhaps in an effort to reduce chaff on their end -- and may also include more information about hiring managers or even a route to apply that does not end with a generic application (usnews.com, 4/19/11).
About MedZilla.com:
Established in mid-1994, MedZilla is the original and leading web site to serve career and hiring needs for professionals and employers in biotechnology, pharmaceuticals, medicine, science and healthcare. The MedZilla jobs database contains about 7,500 open positions. The resume database currently contains over 285,000 resumes with 16,800 less than three months old. These resources have been characterized as the largest, most comprehensive databases of their kind on the web in the industries served.
Medzilla® is a Registered Trademark owned by Medzilla Inc. Copyright ©2011, MedZilla, Inc. Permission is granted to reproduce and distribute this text in its entirety, and if electronically, with a link to the URL http://www.medzilla.com. For permission to quote from or reproduce any portion of this message, please contact MedZilla, Inc. at press(at)medzilla(dot)com
Press Inquiries
Contact: MedZilla, Inc.
Phone: (360) 657-5681
press(at)medzilla(dot)com
###