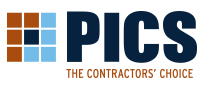 Houston, TX (PRWEB) May 11, 2011
PICS today announced it has acquired Canadian-based firm, HSE CERTIFIED INC. As part of PICS' continued international growth, HSE CERTIFIED INC. will continue to operate as a professional services firm providing auditing, advocacy and advisory services to industries in Canada, United States and internationally.
"Both organizations have a proven track record of commitment to creating a better safety culture for companies and their employees," said John Moreland, PICS President and CEO. "Together, we are uniquely positioned to change the industry standard for vendor prequalification providers, or registries in Canada. Because of our focus on leading indicators, competency and high-level advisory services, PICS has leapt ahead of the industry in administering the contractor safety management process."
PICS offers a range of services that bridge the gap between independent operations and contractors, while offering prequalification services for large organizations worldwide. The acquisition will greatly increase PICS' international capabilities – the newly expanded entity will now serve eight of PICS's core clients, as well as offer more collective expertise, while maintaining the quality and responsive service clients have come to expect.
The acquisition is a natural fit for both companies as HSE CERTIFIED INC.'s audit services are primarily within Canada, where PICS has a rapidly growing customer base. PICS is the fastest-growing prequalification service provider in the world.
"At HSE CERTIFIED INC., we look forward to contributing our knowledge and experience to PICS' world-renowned consortium of services," said Robert Day, HSE CERTIFIED INC. President and CEO. "By joining forces, we have the capacity to meet a wider set of needs – our clients will benefit from the increased breadth of products, solutions and commitment to safety and quality."
HSE CERTIFIED INC. is comprised of a team of health and safety professionals that specialize in the prevention and management of events that pose significant risk to an organization's personnel, infrastructure or the environment. Through a systematic analysis of processes, products and response capabilities, advisors assist in the identification of appropriate cost-effective controls. More information can be found at http://www.hsecertified.com.
Both organizations have assisted companies in meeting their health and safety prequalification standards in various industries such as chemical, mining, oil and gas, power and manufacturing. PICS and HSE CERTIFIED INC. agree the acquisition is a win for both companies while significantly enhancing the value for both existing and potential clients.
About PICS
PICS prequalification and auditing services has become the standard in the capital-intensive industries such as chemical, oil and gas, power, construction, mining and manufacturing industries. Access to thousands of vendors' prequalification information is housed in the PICS online portal at http://www.picsauditing.com. Founded in 2003, PICS has grown to be the leading full-service global vendor prequalification company. PICS is headquartered in Irvine, Calif., with operational offices in Houston, Texas, Calgary, Alberta and Dubai, U.A.E. More information can be found at http://www.picsauditing.com.
###