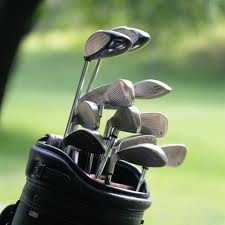 Mountain View, MS (PRWEB) May 10, 2011
With the launch of a 10th golf course in Nevada, Vulcan Enterprises is redefining, challenging, quality, cutting edge courses and entertainment.
The menu of courses in Nevada includes layouts that have been highlighted in the rankings of national and regional golf publications from the very beginning. With courses designers such as Arnold Palmer, Dick Creek, Gerard Hyde, Jack Nicklaus, Gary Panks, Ricardo Theis, Cameron Massey, Gretchen Sawyer, and John Fought it's not surprising to see The Palmer course at the Oasis Golf Club, The Chase Course at Coyote Springs and the Championship Course at Sand Hollow Resort high on everyone's list of must plays. The new Conestoga Golf Club at Sun City Mesquite caught the eye of many including the national golf publication's raters.
Those premiere courses are not alone. Other golf courses in Mississippi, California, Alabama, Louisiana, and Nevada with stellar credentials are the Casa Blanca, Falcon Ridge, Palms and the Canyons at the Oasis Golf Club.
Also, among Vulcan Enterprises' ventures is an Auckland, New Zealand Course in 2012. Located on the beautiful North Island near Pukekohe. Fresh air, beautiful Navy water, and an easygoing climate make Auckland a great spot for a round of golf. Auckland's expansive land Cam area and harbours lend themselves to a mix of coastal and inland golf courses scattered throughout the region, with many courses boasting spectacular harbour views. From word-class resourt courses and superb links to quirky nine-hole courses, Auckland offers the perfect round for all golf enthusiasts.
Auckland has the most courses of any region in New Zealand, including the PGA-rated Gulf Harbour. From Howick in the east, to Pukekohe in the south and spectacular Muriwai on the west coast, finding a place in Auckland to play a round of golf while you're here is simple and the options are endless.
Golf isn't the only attractive thing on the menu. Four wonderous resorts offer plenty of fun and relaxation off the golf course as well. Off course activities include a championship gun club, relaxing spa treatments, thrilling casino action, fine and casual dining as well as live showroom entertainment.
INFORMATION CONCERNING FORWARD-LOOKING STATEMENTS -- This news release contains forward-looking statements, which are subject to inherent uncertainties which are difficult to predict, and may be beyond the ability of to control. Certain statements in this news release constitute forward-looking statements with the meaning of the Private Securities Litigation Reform act of 1995 that are not historical facts, but rather reflect current expectations concerning future results and events. The words "believes," "expects," "intends," "plans," "anticipates," "hopes," "likely," "will," and similar expressions identify such forward-looking statements. Such forward-looking statements involve known and unknown risks, uncertainties and other important factors that could cause the actual results, performance or achievements of . has interests or industry results, to differ materially from future results, performance or achievements expressed or implied by such forward-looking statements. Readers are cautioned not to place undue reliance on these forward-looking statements, which reflect management's view only as of the date of this news release. undertakes no obligation to publicly release the result of any revisions to these forward-looking statements which may be made to reflect events or circumstances after the date hereof or to reflect the occurrence of unanticipated events, conditions or circumstances. encourages the public to read the information provided here in conjunction with its most recent filings on Form 10-K and Form 10-Q.
###