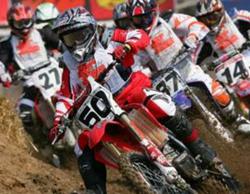 According to NIH (National institute of Health) , the most common knee injury is an ACL injury.
Miami, FL (PRWEB) May 12, 2011
Despite weeks of physical therapy, Jacqueline Ross was on the field for last weeks practice because of cell therapy injections. Ross suffered a series of injuries to her right knee after she took the 2008 Canadian Motosport Racing Corporation women's motocross championship . These injuries can often take weeks to months to heal, but Ross wasn't about to let it affect her ability to play hard. For this reason, the center for Regenerative Medicine's Dr. A. J. Farshchian pulled out all of the stops, including the use of a new treatment for tendon and ligament injuries of the knee.
According to A.J. Farshchian, MD, an orthopedic regenerative practitioner at the Center for Regenerative Medicine "Tendon and ligament healing relies on adequate blood supply and cellular migration. Platelet-derived growth factors are critically involved in this process."
These cells allow the body to take advantage of the normal healing pathways at a greatly accelerated rate. During the healing process, the body rushes many cells and cell-types to the injected area in order to accelerate the healing process. These cells perform many functions, including release of growth factors (GF) into the diseased or arthritic and injured sites. Farshchian added.
Jacqueline Ross isn't the only athlete to reap the benefits of cell therapy. Hines Ward got his injection before Super bowl, Takashi Saito, the closer for the L.A. Dodgers, was able to pitch in the playoffs thanks to a injection into his right elbow's ulnar collateral ligament, which saved him from Tommy John surgery.
Ross remains strong and positive. "Of course it's frustrating because it's an injury, but frustrating can become anger and that doesn't get you anywhere," Ross has said in the past. "Instead of driving yourself nuts, I just try and turn that energy and put it to a positive way to .
For more information refer to the center for regenerative medicine website; http://www.arthritisusa.net
###