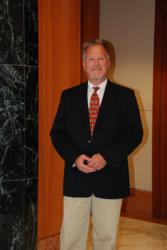 According to Scott Greenough, Notivus Chief Operating Officer, "Vendors join to comply but once registered, they realize very quickly that there is a clear reason to belong to the service.
Alpharetta, Georgia (PRWEB) May 11, 2011
The Bid Shop announced today that it has teamed up with Alpharetta based Notivus in a $10 million deal to credential and monitor vendors in The Bid Shop's extensive on-line vendor network.
Starting in May all new and existing vendors that are dispatched to work in multi-family communities, commercial buildings as well as colleges and universities participating in The Bid Shop's comprehensive program will be required to register and be screened within the Notivus Vendor Credentialing System. This arrangement will provide The Bid Shop customers with the tools to ensure that vendors performing work have the correct insurance coverage, licenses, are legitimate businesses and ensure necessary background checks on owners and workers have been completed before work will be granted.
According to Gustavo Gutierrez, Co-Founder of The Bid Shop, "Whether you live in a house, an apartment, a condo or a dorm room, there are vendors and contractors you know nothing about working in close proximity to you. It is important to know whether these companies have allowed a lapse in insurance coverage or if they and their employees possess proper licensing and have clear criminal backgrounds. Collectively, people live and work near hundreds of thousands of vendors and contractors that come and go performing services every day. This partnership with Notivus gives our customers peace of mind that someone is monitoring these relationships for them."
Using proprietary technology, Notivus verifies that all paperwork is current, performs business screening and employee background checks and verifies that the required type and level of professional insurance coverage is in force. The information is scored and vendors that fail to meet a community's standards or regulatory compliance receive feedback that outlines the additional information the vendor needs to provide to become approved. Once credentialed, vendors and contractors become part of a nationwide network of similarly vetted professionals. This network is accessed daily by property managers, universities and other communities searching for professional service providers.
According to Scott Greenough, Notivus' Chief Operating Officer, "Vendors join to comply with customer requests, but once registered, they realize very quickly that there is a clear reason to belong to the service. With a comprehensive suite of services Notivus and The Bid Shop offer an on-line experience that becomes an integral part of a vendor's normal business activities".
About The Bid Shop
The Bid Shop based in Miami, FL, offers a suite of service solutions to assist property managers and vendors work together more effectively. In addition to Vendor Credentialing, the company streamlines the RFP process, provides Web Based Document Management and Organization Services as well as website development, social media and marketing support. Their Registered Vendors have the opportunity to link with new customers and form valuable working partnerships to grow their businesses. The Bid Shop is lead by industry veterans with extensive sales & marketing expertise. For more information visit, http://www.thebidshop.com
About Notivus
Based in Alpharetta, GA, Notivus provides powerful technology and services for customers to credential vendors and contractors that perform services where you live and work. The company solutions help to reduce legal exposure, fraud and reputational damage caused by vendor relationships. Notivus systems have easily configurable workflow tools to aid customers in compliance laws and reducing administrative burdens. At the same time by networking vendors with their customers it helps vendors to meet their customer requirements and grow their businesses. Notivus is managed by an executive team with over 100 years of combined experience in the design and delivery of employment screening and vendor compliance programs.
For more information, visit http://www.notivus.com.
For more information please contact: contactus(at)thebidshop(dot)com or call 1-(888)-759-BIDS
# # #