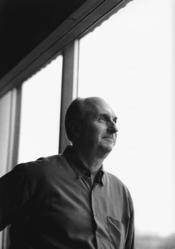 I appreciate the opportunity to participate with NAW and to be on the forefront of education and current thinking to enhance wholesale distribution.
(PRWEB) May 12, 2011
George A. Pattee, Chairman and CEO of Parksite, a 100% employee-owned sales, marketing and distribution company, joins the NAW Institute Board of Directors. The National Association of Wholesaler-Distributors (NAW) comprises individual wholesale distribution firms and a federation of national, regional, state, and local associations and their members, which collectively total more than 40,000 companies. Their role is to sponsor and disseminate research into strategic management issues affecting the wholesale distribution industry, representing the $4.2 trillion merchant wholesale distribution industry.
The NAW Institute strives to help merchant wholesaler-distributors remain the most effective and efficient channel in distribution. NAW serves as a catalyst for the exchange of ideas, programs, and skills among the organization's member national associations, and promotes the merchant wholesaler-distributor as the most efficient channel of distribution.
George has had the privilege and honor to serve on many industry councils, as a presenter and consultant, including the NAW, North American Building Material Distributor Association (NBMDA), the ESOP Association, and the Employee Owned S Corporations of America (ESCA). George Pattee brings a combination of energy, leadership, experience and motivation to this new four-year term on the NAW Institute Board.
George Pattee in response to his appointment expressed, "I appreciate the opportunity to participate with NAW and to be on the forefront of education and current thinking to enhance wholesale distribution."
###