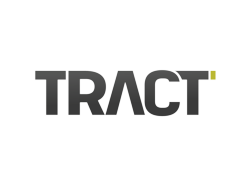 Stephan Pahlke is a well-recognized billing expert and an ideal fit to lead Transverse's Product innovations.
Austin, TX (PRWEB) May 10, 2011
Transverse, the makers of the industry leading billing and dynamic revenue management solution TRACT, is pleased to announce the addition of Mr. Stephan Pahlke to its senior leadership team, as Vice President of Product Solutions.
Mr. Pahlke is the latest addition to Transverse's leadership team, which has deep billing industry experience and a proven track record in innovation of complex enterprise solutions. Originally from Hamburg, Germany, Mr. Pahlke comes to Transverse from Ericsson/LHS, one of the oldest and largest billing solutions providers in the world where he had responsibilities for product, business and technical strategy development for major accounts. As a senior member of the Solutions team, Mr. Pahlke helped Ericsson become a global leader in next generation billing by focusing on solutions for cutting edge business models such as fixed-mobile convergence, machine-to-machine, real-time rating and policy management. Mr. Pahlke's contributions assisted in the creation of Ericsson's vision for next generation BSS architectures.
"With more than 18-years of broad-based global convergent billing systems experience with industry leaders, Stephan Pahlke is a well-recognized billing expert and an ideal fit to lead Transverse's Product innovations," said Jim Messer, CEO of Transverse. "Stephan has worked around the globe managing the full lifecycle of complex billing implementations and operations -- from solution architecture and customer requirements through customer support. He knows every aspect of what it takes to be a leader in the billing business and we are proud to have him on the Transverse team."
Prior to Ericsson/LHS Mr. Pahlke ran Product Management for the deployment of a on-demand service offering for a complete back-office solution at NextWave Wireless. In addition, Mr. Pahlke's past experience includes senior positions at EDS (now HP), Intec Telecom Systems (now CSG Systems) and Digiquant (also now CSG Systems).
About Transverse
Transverse is the maker of TRACT and has been a leading innovator in billing solutions since 2008. Transverse has won numerous awards for its innovation in billing, including Gartner's coveted "Cool Vendor" award, being named to the FierceWireless "Fierce 15", as a top telecom technology company and the TMC Labs Innovation Award from Customer Interaction Solutions magazine for the CRM component of blee(p). Having sharpened their metaphorical teeth on the most complicated of billing problems, telecommunications, Transverse has the depth of knowledge and capacity to handle any billing need. TRACT was designed and built with over 100 years of combined experience by industry leaders from companies like: Amazon, HP/EDS, Symantec, American Airlines, LHS/Ericsson, Verizon, AT&T, Oracle, LogicaCMG, CSG Systems, Intec, Sema Group/Atos Origin, BusinessEdge/EMC and AMS.
Additional Resources
http://www.gotransverse.com/news
http://www.tractbilling.com
# # #