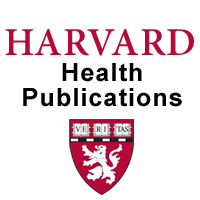 Boston, MA (PRWEB) May 10, 2011
Automated external defibrillators (AEDs) are the best—and often last—hope for people who collapse when their hearts lapse into a fast, irregular, and deadly heartbeat known as ventricular fibrillation. These shock-delivering devices are becoming a standard fixture in airports, malls, casinos, office buildings, and other public places. They are so easy to use, and the directions on them are so clear and straightforward, that school kids can learn to use them. Yet, according to the May 2011 issue of the Harvard Heart Letter, many people say they would shy away from using a defibrillator.
When Dutch researchers asked 1,000 adults if they would use an AED if they saw someone suddenly collapse without a pulse, 53% said no. The most common reasons for declining to use an AED were not knowing how it works (69%) and worries about hurting the victim (14%).
Minutes matter when the heart veers into ventricular fibrillation and stops pumping blood. After five seconds without circulation, a person passes out. In another few seconds, the lack of oxygen in the brain causes nerves to start firing, making the muscles twitch and the eyes roll back. That activity stops in less than a minute.
Shock the heart back into a normal rhythm within two minutes, and the victim has an 80% chance of surviving. Deliver a shock after seven minutes—the average time it takes an emergency medical team to arrive in many cities—and the odds have slipped below 30%.
If you see someone suddenly collapse, and he or she has no pulse, call 911 right away. Then start "hands only" CPR—push hard and fast on the middle of the person's chest to keep blood flowing to the brain and the rest of the body. And use a defibrillator if there is one nearby.
Read the full-length article: "Let's put the 'public' in public defibrillation"
Also in this issue:

Two-way street between heart disease and erection problems
Hysterectomy linked to increase in heart disease
Preventing sudden death among athletes with a pre-sports check-up
The Harvard Heart Letter is available from Harvard Health Publications, the publishing division of Harvard Medical School, for $29 per year. Subscribe at http://www.health.harvard.edu/heart or by calling 877-649-9457 (toll-free).
Media: Contact Raquel Schott at Raquel_Schott(at)hms(dot)harvard(dot)edu for a complimentary copy of the newsletter, or to receive our press releases directly.
###