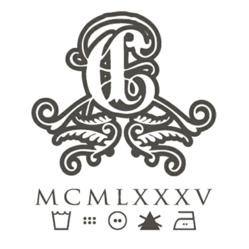 "...exclusive creations from Houston's best" (T-Shirt Magazine.)
Westchester, NY (PRWEB) May 20, 2011
Approaching a successful first four years, Chaplon Clothing Company upgrades in commerce and visibility, preparing for their next stretch of achievements.
Landing placements amongst local media and national platforms such as MTV and VH1, Chaplon Clothing Company, the brainchild of a twenty-something Joel "Chaplin" Edmonson has done impressively well in its first phase launch. While many would like to credit the success to 'beginners luck,' it is more probable that passion, dedication and the do-good mentality of Edmonson who believes, "If through your work you cannot affect or somehow make the community better around you, you need to do something else" laid the strong foundation for this burgeoning fashion line."
Along with the company's official website re-launch on June 1st, next steps for Chaplon Clothing Company include expansion into the UK Market via strategic partnerships with Independent music artists. Edmonson ardently shares, "we are excited about our growth over the past four years. We are ready to conquer new markets and continue to expand."
For press kits and interviews: Nicole(at)creativeclassic(dot)com
About Chaplon Clothing Company:
The Chaplon Clothing Company (CCC) based in Houston Texas operates on the premise that design should be universal and able to speak across race, creed, gender or the constricting lines of social status. Chaplon Clothing Co. has been recognized as one of the "...exclusive creations from Houston's best" (T-Shirt Magazine.) Chaplon has also been featured on both VH1 and MTV as well as in numerous magazines, blog sites, music videos and live performances. "... just like Chaplon's tagline of 'Classics never die,' neither will his designs" (KHOU.com). Birthed in a mind that consistently lives in a world of fusion, the clothing is a fresh blend of urban and skateboard culture. It fuses nostalgic graffiti and street grit with clean lines, classic designs and an appealing color palette. Each garment is carefully contemplated and designed to be classic. Their mission is to create stylish yet timeless clothing that transcends culture while being socially responsible not only by design but in deed. Over the years Chaplon Clothing has given out hundreds of free clothes to children as well as spent countless hours mentoring students.
http://www.chaplonclothing.com
###