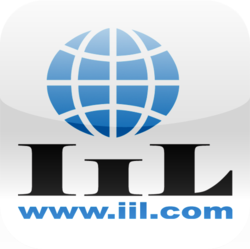 New York, NY (PRWEB) May 10, 2011
International Institute for Learning (IIL) has just launched a 21st century solution to preparing for the Project Management Institute's PMP® Exam. IIL PM Flashcards™ is an iTunes app now available for the iPhone, iPod Touch and iPad.
IIL PM Flashcards™ is designed to strengthen knowledge of the Inputs, Tools & Techniques and Outputs listed in the PMBOK® Guide. App users can sort cards by Project Management Process Group or Knowledge Area, navigating through questions and testing themselves by tapping the screen to flip the cards.
This must-have app enables project managers to keep PM best practices – and PMP exam success - right at their fingertips. IIL's Director of Global Communications, Christa Kirby, says of the app, "I earned my PMP credential in March of this year, and the IIL PM Flashcards™ app played a big role in my study plan. I used the app daily for several weeks before the exam, and it turned memorization of Inputs, Tools & Techniques and Outputs into an engaging and fun process."
Beginning with global satellite broadcasts in the mid-1990s, IIL has consistently been in the vanguard of companies using technology to create cutting-edge learning solutions. The launch of the IIL PM Flashcards™ app confirms the company's place at the forefront of learning innovation.
"New technologies continue to change not only the way we work, play and socialize, but also the ways in which we plan, learn and study," commented IIL's Founder, President and CEO, E. LaVerne Johnson. "We are very excited to launch our IIL PM Flashcards™ app, which is the first of several initiatives we currently have underway in the mobile learning space." The app is currently available on iTunes and can be purchased for $1.99 at: http://bit.ly/IILPMCards.
About International Institute for Learning, Inc. (IIL)
With operating companies all over the world and clients in more than 150 countries, IIL is a global leader in training, consulting, coaching and customized course development. IIL's core competencies include: Project, Program and Portfolio Management; Business Analysis; Microsoft® Project and Project Server; Lean Six Sigma; PRINCE2®; ITIL®; Leadership and Interpersonal Skills.
Using their proprietary Many Methods of Learning™, IIL delivers innovative, effective and consistent training solutions through a variety of learning approaches, including Traditional Classroom, Virtual Classroom, simulation training and interactive, on-demand learning. Awarded in 6 categories as a "2011 Top Business" by DiversityBusiness.com, IIL is a PMI® Charter Global Registered Education Provider, a member of PMI's Global Executive Council, an Accredited Training Organization for PRINCE2 and ITIL, a Microsoft Partner (with a Microsoft Gold Project and Portfolio Management Competency) and an IIBA® Endorsed Education Provider. Now in its twentieth year of doing business, IIL is proud to be the learning solution provider of choice for many top global companies.
For information regarding IIL's products, services, curriculum, and webinars, visit http://www.iil.com or browse IIL's Digital Catalogue.
# # #