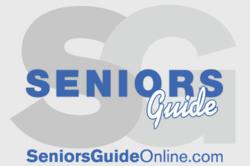 Seniors Guide has developed several online social media resources
Richmond, VA (PRWEB) May 12, 2011
Multiple studies show that each year more seniors and their families are doing research and utilizing the Internet for answers to important questions about aging. Recognizing this trend of seniors, baby boomers and their social media habits; Seniors Guide has developed several online social media resources.
In the results of an online study by the Pew Research Center for 2009-2010, it was found that social media use among seniors ages 65 and older increased 26% - up from 13% the previous year. Seniors Guide interprets this data to imply a 100% growth of seniors using social media. For Boomers and older adults aged 50-64, their social networking grew 88%. Seniors are using social media daily to connect with family, re-establish relationships with old friends, and share photos and information with each other.
Seniors Guide Online recognizes the need to share information across family networks when it comes to an aging family member. Share buttons can now be found on all articles found in Seniors Guide Online's resource library which will help simplify the access and flow of information. "This way a daughter that lives in California can share the article "Is Home Care the Solution You Need?" with her brother when evaluating whether their parents need home care in Dayton, Ohio" states Katharine Ross, Director of Publishing for Seniors Guide.
Articles on Alzheimer's Disease, Dementia, Social Security, Medicare and Senior Housing can be shared on all applicable social media. This can be helpful as adult children can share articles about memory care or signs of Alzheimer's on their sibling's social network when preparing discussions about an aging parent.
"Many of our readers and senior industry partners are looking for articles from our library, and they are asking for internet sources to use on their Twitter and Facebook profiles" explains Ross.
"Older users now rely on social network platforms to help manage their daily communications" says Marry Madden, Senior Research Specialist and author of the report, 'Older Adults and Social Media'.
Madden elaborates, "(young adult's usage) growth pales in comparison with recent gains made by older users." To stay in front of this audience, Seniors Guide's social media platforms will provide useful information about Home Healthcare, senior medical guides and checklists for researching senior housing options including: independent living, assisted living, continuing care communities, and homecare.
On Twitter (@SeniorsGuide) and Facebook.com/SeniorsGuide, seniors, adult children and industry professionals can learn the latest trends involving aging solutions, retirement housing, senior living, news related to senior citizens and more.
According to a third party independent study by iStrategyLabs, the first part of 2011 saw a near 11% of Facebook's users being over the age of 55 – a 59% increase from 2010. Early indicators show that growth is predicted to continue in 2011 as many independent living communities and assisted living facilities introduce computers and classes for seniors.
A similar study from 2010 also showed that 40% of seniors use Facebook as a way of reconnecting and staying in touch with their family members and old friends.
Along with seniors, adult children are also asking questions on Facebook about senior housing and retirement options for their loved ones. Home care and modifications that assist in aging in place are also hot topics.
In an effort to aid seniors when making decisions about senior housing, home care and senior services; Seniors Guide has also established a YouTube channel (YouTube.com/SeniorsGuideOnline). The Seniors Guide Online's YouTube Channel features videos about retirement options including: assisted living, independent living, continuing care, home care and senior services.
According to infographic data from Website Monitoring, YouTube currently exceeds 2 billion views a day, with the average person spending 15 minutes a day on the site.
As social media use continues to rise with seniors and baby boomers, Seniors Guide will closely follow trends and on-going data change in the industry.
Seniors Guide, a Richmond, Va. -based company publishes Seniors Guide magazines throughout Cincinnati, Ohio; Dayton, Ohio; Indianapolis, Indiana; Raleigh-Durham, North Carolina; Richmond, Virginia; and Roanoke-Lynchburg, Virginia and features a correlating website of http://www.SeniorsGuideOnline.com. Seniors Guide's mission is to help seniors and their families find the information they need on options available in senior housing, senior care, assisted living, independent senior living, retirement communities and other retirement living needs. Seniors Guide also publishes Home Care Choice magazines in Cincinnati, Ohio; Dayton, Ohio; Raleigh-Durham, North Carolina; and Richmond, VA with the correlating website http://www.HomeCareChoice.com. Ross Publishing, Seniors Guide's parent company, began in 1991 and has been publishing helpful, free publications and websites ever since.
###