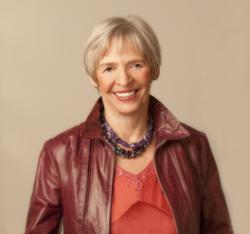 "Life is our mind expressed. Act as if you create everything in your life because you do!"
Salem, MA (PRWEB) May 28, 2011
YourAmazingPower and Pia Balling announces release of the book "The Perpetual Happiness Machine," offering ten steps with guidelines and strategies for learning how to be happy, change your life, personal growth and permanent happiness.
The strike down on people by the last years' economic downturn and a desire to give her loved ones a gift for life, drove Pia Balling to write The Perpetual Happiness Machine and reveal her never before published Recipe For Everlasting Happiness.
The book is now available at http://www.youramazingpower.com/change-your-life-with-the-perpetual-happiness-machine and on Amazon.
Inspired by Tony Robbins and his saying: "Do Not Settle For Less Than You Can Be," "The Perpetual Happiness Machine" takes you through ten steps to your goal of change in life.
"I love your book. It is fun, creative, and uplifting to read. I now enjoy all aspects of my life, including work. The book has helped me identify and find the happiness that we all seek! " is what a reader R. Aldo from Massachusetts wrote.
"This book is a great learning experience and I recommend it warmly. The Perpetual Happiness Machine has helped me deal with negative events in my past, so I finally start to live now. It has helped me remember all the good I have done and acknowledge my successes." is what another reader A.Chiodaroli from Scottsdale in Arizona had to say.
Another purpose of the book is to help mobilize "your amazing power" hidden inside every person, thus http://www.youramazingpower.com.
The author's competitive tennis experience shows when she says: "Like in sports so in life, if I keep performing my very best constantly, I will get to where I want to be." The Author continues: "Real winners in real life are not first concerned about winning against others, but about winning over themselves giving the utmost of all their abilities every day."
Pia Balling's favorite mind exercise, one of several in the book, is the "Conquer The Day" mind exercise that teaches the reader in less than five minutes how to have a fulfilling and happy day, every day, any time and anywhere.
The motto throughout the book is "You Are What You Think You Are," illustrated with many descriptive stories.
The author wants the reader to learn how to create change in life by finding clarity, setting goals and obtaining happiness and results in an ongoing momentum of life change.
At the end of The Perpetual Happiness Machine, a short summary of the ten steps is provided as an extra service for the reader to help keep the ongoing momentum necessary for perpetual happiness.
The Perpetual Happiness Machine contains several mind exercises and stories to visualize and help the understanding of how to change your life and how to be happy.
More information about the book and can be found at http://www.YourAmazingPower.com.
###