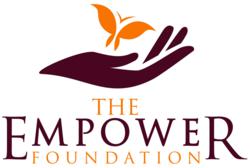 Silver Spring, MD (PRWEB) May 11, 2011
The Empower Foundation, a Silver Spring, Md.-based non-profit, dedicated to empowering people and communities worldwide, is hosting its inaugural fundraiser on behalf of the women and girls of Haiti. Rape—a problem in Haiti before the earthquake—has become a daily occurrence in the tent cities that have become home to hundreds of thousands of Haitians displaced by last year's enormous earthquake.
The family fun event—luxury bowling for a cause—will be at the upscale Bowlmor Lanes in Bethesda, Md., on Sunday, May 22 at 5 p.m. Proceeds from the fundraiser will be used toward the purchase of at least 1,000 Safety Kits, each of which contains a battery-free flashlight, whistle and resource card. The organization is collaborating with Partners in Health with a goal of raising $15,000 to distribute the kits to Haiti by this summer.
Bowlmor Lanes is providing free bowling lanes to The Empower Foundation guests from 5-8 p.m., as well as donating up to 20 percent of the event's food proceeds to the cause.
Since the devastating January 2010 earthquake hit Port-au-Prince, Amnesty International reported more than 250 cases of rape in the first 150 days alone. Organization founder Kareen Riviere, Ph.D., launched The Empower Foundation in December 2010.
"The Empower Foundation is my way of getting off the sidelines and making a real difference."
Riviere, who has family in Haiti, wants to help Haiti's female victims, believing they "are important players in transforming the future of Haiti."
Minnesota-based online retailer and The Empower Foundation partner Apron Elegance, is raffling a handcrafted, couture apron at the event.
WHAT: The Empower Foundation Inaugural Fundraiser to Combat Sexual Violence in Haiti
WHEN: Sunday, May 22, 2011 | 5 -8 PM
WHERE: Bowlmor Lanes | 5353 Westbard Ave, Bethesda, MD 20816
Event organized by Sweet Events and Planning, LLC of Chevy Chase, Md.
If unable to attend the event, persons can still participate by visiting http://www.theempowerfoundation.org and clicking "Donate," or purchase a sassy apron from Apron Elegance, using special code "EMPOWER." Apron Elegance will donate $10 of purchase to The Empower Foundation. To shop, please visit http://www.apron-elegance.com/empower.html.
For more on the bowling fundraiser, please contact Nicole Hayes at (202) 527-4106.
For more information on The Empower Foundation, visit http://www.theempowerfoundation.org.
###