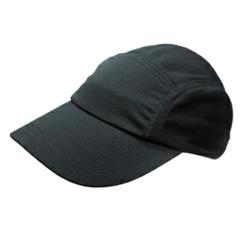 4HeadWear's patent pending SweatBandit™ moisture wicking hat design ... dries five times faster than traditional golf hats.
Louisville, KY (PRWEB) May 16, 2011
Every golfer has a closet full of sweat-stained hats. 4HeadWear wants those worn out, ugly sweat-stained hats and in return they are sending customers one of their machine washable, super comfortable golf hats absolutely free. They even pick-up the shipping costs.
Steve Aronson, owner of 4HeadWear, was looking for a unique way to bring attention to the fact 4HeadWear Hats eliminate the sweat-stain problem faced by all hat wearers. Aronson explained, "it does not take long for a brand new hat to pick-up sweat stains. One round of golf in the 90's and the hat is stained. Then you try and wash the hat with all the crazy methods out there like putting it in the dishwasher. After a couple of times using this method the hat is ready for the next Goodwill run. There had to be a better solution."
Aronson spent 18 months looking for a fabric and hat design he could just throw in the washing machine. "Not only did we find a machine washable fabric and design we found a material that is super lightweight, offers UV protection, and is very comfortable," said Aronson.
4HeadWear offers a variety of styles and all are machine washable. The "All Activity" style features a patent pending moisture wicking design they have named SweatBandit. Aronson commented, "Our patent pending SweatBandit moisture wicking design found on our "ALL Activity" style dries five times faster than traditional hats."
Details about the trade-in offer are available at the company's website. Register now at 4HeadWear. Offer ends June 30, 2011.
About 4HeadWear
Steve Aronson, bald for most of his life, is the founder 4HeadWear. Steve is an avid golfer, and realized the need for a better golf hat. Now, after an 18-month process of researching golf hats, Steve has launched 4HeadWear. For more information visit http://www.4HeadWear.com or Contact Steve Aronson at saronson(at)4headwear(dot)com.
###