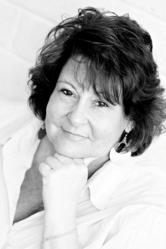 "Being a member of The Conscious Community is like having a Quality Seal of Approval!"
Phoenix, Arizona (PRWEB) May 12, 2011
Growing spiritually? Desiring a healthier lifestyle? Experiencing a new awareness but need some guidance? The Conscious Community can help. http://www.theconsciouscommunity.com
The Conscious Community features the finest Body, Mind and Spirit Experts. Angel Communicators, Astrologers, Counselors, Green Living Guides, Healers, Massage Therapists, Mediums, Psychics, Raw Food Experts, Reiki Masters, Tarot Readers, Yoga Instructors and many more professionals are listed on this easy to use website.
Each practitioner listed on the site has met The Conscious Community's strict standards.
Each member has an established professional business record, supplies testimonials and is respected by the peers in their community. Core members decide as a team who to allow into the directory. Katherine Metcalf, the founder says "Being a member of The Conscious Community is like having a quality seal of approval."
Ms. Metcalf is a leading practitioner in the metaphysical field possessing more than 25 years of experience with world wide clientele. http://www.katherinemetcalf.com She created The Conscious Community to provide seekers with reputable professionals to assist them through life's changes. Ms. Metcalf says "With all the turmoil taking place; people are seeking help through alternative sources. I am compelled to shatter the "crystal ball" stereotype associated with metaphysics and replace it with solid advice that can be used in the real world. The Conscious Community allows individuals to "shop" in the safety of their home for the perfect practitioner knowing that we have done the background work thus creating a connection filled with trust and integrity."
Honor your spirit and visit the website.http://www.theconsciouscommunity.com.
Sign up for The Conscious Community's free inspirational newsletter and monthly specials. People in the Phoenix metropolitan area may attend one of our monthly Nosh & Network events to meet with practitioners face to face. Holistic or metaphysical experts who would like to be considered for membership should contact Katherine directly at 602-503-8699 or katherine(at)theconsciouscommunity(dot)com.
The world is shifting. This is a community without walls-connecting with everyone around the globe. We are growing and creating The Conscious Community. Please join us.
# # #