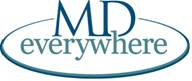 Hauppauge, NY (PRWEB) May 10, 2011
MDeverywhere, Inc., ("MDe") a leading provider of physician revenue cycle management services, is pleased to announce the acquisition of Advanced Health Management Services, Inc., ("AHMS") a NY-based provider of practice management and credentialing services. The acquisition of AHMS will significantly enhance and broaden the service offering that MDe provides to physician practice groups and hospitals.
Ann Bilyew, CEO of MDeverywhere, remarked, "Today the physician credentialing process and practice management consulting service are critical components of the revenue cycle process and acquiring a market leader like AHMS will enable us to offer a broader set of critical services to our clients. The AHMS team has done a great job of building a fantastic organization over the last several years and we are excited about having them on our team."
"Partnering with a market leading revenue cycle management company like MDeverywhere will allow AHMS to grow our business to the next level as we continue to provide quality services to our existing client base. We are very excited about joining forces with MDe and feel that AHMS can now become a nationally recognized brand in the practice management and credentialing services marketplace," added Karen Danish, President of AHMS.
MDeverywhere's majority shareholder and capital partner, Marlin Equity Partners ("Marlin"), which has over $1 billion of capital under management, funded the AHMS acquisition as part of its plan to accelerate MDe's growth and expand service offerings. "This is the second acquisition that MDeverywhere has made in the last several months and Marlin remains focused on furthering MDe's organic and strategic growth initiatives," said George Kase, Partner of Marlin.
Since 1996, AHMS has provided comprehensive business management services, consulting services and selection of automated system solutions to hospitals, university faculty practice plans, large and small group practices, and individual practitioners. AHMS currently serves as consultants to more than 100 clients, including hospitals, healthcare institutions and specialty practices as diverse as Surgery, Radiology, Cardiology, Nuclear Medicine, Anesthesiology, Pathology, Emergency Medicine, Physical Therapy and Sports Medicine.
MDeverywhere offers a leading revenue cycle management solution for physicians. Its unique solution includes web-based practice management software, coding rules engines, contract monitoring tools and full-scope claims management and back-office services. MDeverywhere was founded in 1995 and currently serves over 3,500 physicians nationwide. Clients include sole practices, group practices, large faculty practices and hospitals in more than 60 different specialties. MDeverywhere is headquartered in Hauppauge, NY with additional locations in Research Triangle Park, NC, Newton MA, and Noida, India. To learn more about MDeverywhere, please call us at (866) 340-5500 or visit us at http://www.mdeverywhere.com.
Contact: Elin McNally
631-232-4260 ext. 225
###