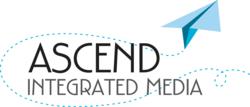 Darren has a 20+ year successful track record in media marketing, advertising sales and both technical magazine and health care publication management. — Barbara Kay, President, Ascend Integrated Media
Overland Park, KS (PRWEB) May 12, 2011
Custom publisher Ascend Integrated Media LLC and its operating brand Ascend Media has hired Darren Sextro as its Vice President of Sales.
According to Ascend president Barbara Kay, "Darren was recruited for the position based on his 20+ year successful track record in media marketing, advertising sales and both technical magazine and health care publication management."
Darren most recently served as group publisher of four professional-facing brands in allied health care specialties: Plastic Surgery Practice (plastic surgeons), Sleep Review (pulmonologists, neurologists, sleep doctors and allied sleep professionals), RT: For Decision-Makers in Respiratory Care (pulmonologists and allied respiratory care professionals) and 24x7 (biomedical equipment specialists working in hospital environments). His advertising clients included device manufacturers, service providers and pharmaceutical manufacturers. His responsibilities involved complete brand management, including sales and financial oversight, editorial strategy, marketing and audience-development oversight for print and electronic platforms.
Darren has worked in health care media since 2003 and has been in the business-to-business media environment since 1987. He began his career as an editor, and then migrated to publication marketing, sales, sales management and publication management positions, primarily in the electronics and telecommunications market. Among the titles he has managed are Cellular Business, Mobile Radio Technology, Wireless Review, RF Design and the WirelessWorld Conference and Expo.
According to CEO Cameron Bishop, "This year, we're growing at a strong double-digit growth rate. In fact, business we have added for existing clients who need us to sell magazine and journal advertising and event media advertising and sponsorships for them is growing at an exponential rate. We needed someone with Darren's experience to manage this growth and our team of 10 media sales specialists where we are currently adding two new positions."
About Ascend Integrated Media: Ascend Integrated Media LLC (and its operating brand Ascend Media) is a custom media company that specializes in custom publishing and custom content, established in 1982 in Overland Park, Kansas. Ascend Integrated Media is uniquely positioned to work with companies to develop and produce brand-enhancing communications products. The company engages on behalf of the client to create, produce and distribute print, digital and mobile content associated with marketing, branding and social media initiatives. Ascend's suite of fully integrated products and services includes print and digital magazine publishing, newspaper publishing, newsletters and eNewsletters, membership directories, product buyers' guides, exhibit guides and maps, annual reports, hotel door drop services, advertising and sponsorship sales representation, health care study guides, patient care information, event-related website development and management, smartphone and client-specific handheld device application development, as well as social media account management, targeted text and text couponing services and QR code programs.
###