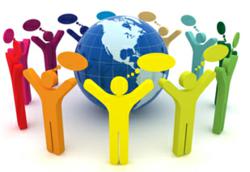 "MyEvent.com's personal fundraising pages will give small and medium size non–profit organizations the power of online fundraising at an affordable cost".
Montreal, Qc (PRWEB) May 12, 2011
MyEvent.com, a pioneer of do-it-yourself event websites, announced today the launch of "Personal Fundraising Pages" that can be part of any website built on Fundraising.MyEvent.com. The company says personal fundraising pages will multiply online fundraising revenue and reduce costs to non-profit organizations planning fundraising events.
Large charities have proven that organizations raise more money by empowering individual fundraisers with their own personal fundraising web page. With individual fundraiser's pages, people can reach out to their friends and families to explain their connections to the cause with text, images and video. Each personal fundraising page comes with an optional dynamic thermometer to gauge their success and, and they can accept donations with a credit card right on their page.
"This dynamic new feature will give small and medium size non–profit organizations the power of online fundraising at an affordable cost. Personal fundraising pages are not available anywhere else under one umbrella at this affordable cost," according to Rob Hirscheimer, MyEvent.com co-founder and president.
To date, this functionality has only been available to very large organizations with big budgets. Now, MyEvent.com has woven this powerful feature directly into their affordable fundraising website package.
Linda Israel, Executive Director of Alzheimer Groupe (AGI), recently used MyEvent.com for their fashion show fundraiser, Aclosetaffair.org. "We were able to raise more funds this year than previously thanks to the personal fundraising pages that were part of our website. Each of the participants who 'strutted the runway' reached out to his/her network and as a result of that effort alone we were able to realize more than $50,000 for Alzheimer Groupe's support services."
All MyEvent.com websites come with a 7 day free trial (no credit card required) that allows people to try out the experience before purchasing a subscription. The existing e-commerce features have enabled users planning fundraising events to sell tickets and accept donations directly on their website without a merchant account.
The hosting and website packages are very affordable and start at $19.95. The company offers customer support 7 days a week and has a money back guarantee.
This press release includes a free fundraising report titled "Raise Money Like the Big Guys - The Top 5 ways to Raise Money Online"
About MyEvent.com
MyEvent.com has been offering robust and affordable easy to use DIY websites to individuals, corporations and nonprofit organizations since 2002. For more information, visit MyEvent.com or call 1-877-769-3836.
###